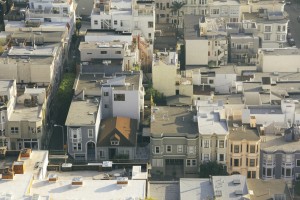 By Elissa Hachmeister
Today, March 23, 2015, in the criminal case United States v. John A. Boyles, the Fourth Circuit affirmed in an unpublished per curiam opinion the district court's judgment applying a two-level enhancement pursuant to U.S. Sentencing Guidelines Manual § 2D1.1(b)(1).
Enhancement for Drug Offense with Possession of a Dangerous Weapon
John A. Boyles pled guilty to aiding and abetting the distribution of crack cocaine. The district court imposed a 97-month sentence and a 3-year term of supervised release. The only issue on appeal was whether the district court erred in enhancing Boyles' offense level under USSG § 2D1.1(b)(1). Application of the Guidelines enhancement is reviewed for clear error.
Under the Guidelines, a two-level increase in a defendant's base offense level is appropriate when a drug offense involves possession of a dangerous weapon, including a firearm. USSG § 2D1.1(b)(1). The weapon at issue must be "possessed in connection with drug activity that was part of the same course of conduct or common scheme" as the drug offense that the defendant was convicted of. United States v. Manigan.
The Government need not prove that the defendant actually possessed the gun during any specific act. Instead, it is sufficient for the Government to show constructive possession of the firearm, which it may do through circumstantial evidence. Once the Government has offered proof of constructive possession, the burden shifts to the defendant to show that any connection between his possession of a firearm and his drug offense is "clearly improbable." United States v. Harris.
Facts Support the Enhancement
The Fourth Circuit looked to the facts set forth in the presentence report, which Boyles did not contest, and concluded that the facts support the application of the enhancement. It was enough for the Fourth Circuit that the firearm was found in the bedroom of Boyles' home, the same home where he had sold crack cocaine to a confidential informant and where drugs and drug paraphernalia were found. Under the circumstances, the district court's application of the enhancement was not clear error.
The Fourth Circuit Affirmed