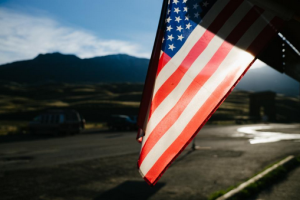 By Elissa Hachmeister
On April 6, 2015, in the civil case Tassi v. Holder, the Fourth Circuit denied, in an unpublished per curiam opinion, Lili Agnes Djeukem Tassi's petition for review of an order of the Board of Immigration Appeals ("BIA").
Agency Proceedings and Petition for Review
Tassi, a native and citizen of Cameroon, appealed to the BIA after an immigration judge denied her application for adjustment of status. The Board dismissed her appeal and denied her motion for remand, and Tassi petitioned the Fourth Circuit for review of the Board's order.
Willful Misrepresentations Render Alien Inadmissible
The agency found that Tassi was inadmissible under 8 U.S.C. § 1182(a)(6)(C)(i), which provides that any alien "who, by fraud or willfully misrepresenting a material fact, seeks to procure (or has sought to procure or has procured) a visa, other documentation, or admission into the United States or other benefit" is inadmissible. Because Tassi was inadmissible, her status could not be adjusted to that of a lawful permanent resident.
Agency Finding of Inadmissibility Supported by Evidence in Record
The Fourth Circuit determined that the administrative record clearly supported the agency's finding. Specifically, Tassi's admissions that she lied before the immigration judge and submitted a fraudulent document in support of her claims were evidence that Tassi made knowing and deliberate misrepresentations to gain an immigration benefit and thus was inadmissible under 8 U.S.C. § 1182(a)(6)(C)(i).
Denial of Motion to Remand Not an Abuse of Discretion
The Fourth Circuit also concluded that the Board did not abuse its discretion in denying Tassi's motion to remand.
The Fourth Circuit Denied the Petition for Review