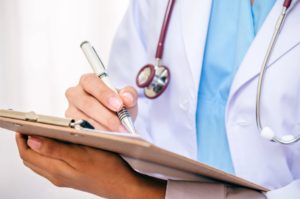 By Sophia Blair
On January 27, 2016, the Fourth Circuit issued a published opinion in the civil case, Prince v. Sears Holdings Corp., affirming the district court's dismissal of a life insurance claim for preemption reasons. Plaintiff Billy E. Prince ("Prince") brought suit against his employer, Sears Holding Corp. ("Sears"), claiming that Sears improperly administered his life insurance benefits resulting in claims of misrepresentation, constructive fraud, and infliction of emotional distress. However, the Employee Retirement Income Security Act ("ERISA") preempted Prince's state law claims, and the Fourth Circuit affirmed the dismissal of his complaint.
Mrs. Prince's Life Insurance Coverage Never Became Effective
In 2010, Prince submitted an application to Sears for a $150,000 life insurance plan for his wife, Judith Prince ("Mrs. Prince"). In 2011, Sears sent an acknowledgment letter to Prince and began withholding premiums from his income. Later that year, Mrs. Prince was diagnosed with liver cancer and Prince confirmed her insurance coverage on his online benefits summary.
However, the next year Prince received a letter from Sears informing him that the insurance coverage for Mrs. Prince never became effective because he had not submitted an "evidence of insurability questionnaire." Unless Prince submitted the questionnaire, Mrs. Prince's coverage would be terminated. Mrs. Prince died in 2014 and Prince brought this suit.
Sonoco Three-Prong Preemption Test
In order to determine whether ERISA § 502(a) preempted Prince's state law claims, the Fourth Circuit applied the three-prong preemption test from Sonoco Prods. Co. v. Physicians Health Plan, Inc. 338 F.3d 366 (4th Cir. 2003). Pursuant to this test, the following elements must be met:
(1) The plaintiff must have standing under § 502(a) to pursue its claim; (2) its claim must "fall[] within the scope of an ERISA provision that it can enforce via § 502(a)"; and (3) the claims must not be capable of resolution "without an interpretation of the contract governed by federal law," i.e., an ERISA-governed employee benefit plan.
Prince conceded the first element, so the Fourth Circuit took up consideration of the last two prongs of the test.
Did Prince Have an Enforceable Claim Under ERISA § 502(a)?
The Fourth Circuit determined that whether Prince had an ERISA-enforceable claim depended on the scope of his claims. Prince argued that he could escape preemption because his claim relied on Sears' actions prior to the denial of benefits because the company deducted premiums from his income and reported that he had coverage. The Fourth Circuit disagreed and found that his claims were enforceable under ERISA because they challenged the administration of the ERISA plan. Prince could bring suit for denial of coverage only because ERISA required Sears to provide it.
Prince made the secondary argument that his claim fell outside of the scope of ERISA because he was suing for damages, not benefits. Again, the Fourth Circuit rejected his argument because of precedent in the 4th Circuit and from the Supreme Court stating the contrary. See Pilot Life Ins. Co. v. Dedeaux, 481 U.S. 41, 54 (1987) ("The policy choices reflected in the inclusion of certain remedies and the exclusion of others under the federal scheme would be completely undermined if ERISA-plan participants and beneficiaries were free to obtain remedies under state law that Congress rejected in ERISA");Wilmington Shipping Co. v. New England Life Ins. Co., 496 F.3d 326, 341 (4th Cir. 2007) ([P]reemptive scope is not diminished simply because a finding of preemption will leave a gap in the relief available to a plaintiff.").
Can Prince's Claims be Resolved Without Interpreting his ERISA-Governed Benefit Plan? 
The Third prong of the Sonoco preemption test required that Prince's claim could be resolved without interpreting ERISA, in order to circumscribe preemption. Prince, again argued that he only challenged Sears' action prior to the administration of the plan, but the Fourth Circuit found that distinction inconsequential. Resolving his claim required assessing Sears' duty as an ERISA administrator, and Sears' duty to Prince arose only from ERISA.
Likewise, Prince's emotional distress claim required determining whether Sears' administration of ERISA was so inept as to be outrageous. See Travis v. Alcon Labs., Inc., 504 S.E.2d 419, 425 (W. Va. 1998).
Disposition
Because Prince's claims met all three prongs of the Sonoco preemption test, the Fourth Circuit held ERISA completely preempted his state law claims, and affirmed the district court's dismissal of them.