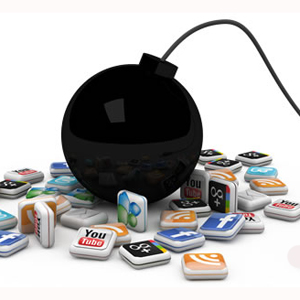 On June 18, 2019, thirty-nine year old Mediha Salkicevic appeared before Judge Catherine Perry in St. Louis, Missouri and was sentenced to seventy-eight months in prison.[1] Four years prior, Salkicevic was involved in a conspiracy to provide resources to Abdullah Ramo Pazara,[2] a member of the Islamic State of Iraq and Sham/Syria (ISIS/ISIL).[3] Such resources included U.S. military uniforms, combat boots, and other tactical gear and clothing,[4] which were ultimately used to injure and murder individuals in combat against the Syrian government.[5] Pazara contacted his followers in the United States primarily through Facebook, where he posted and sent messages about the murdering of prisoners, attending beheadings, and purchasing a Yazidi child as a slave.[6] Salkicevic and her co-defendants used a variety of social media platforms to post updates for the members of the conspiracy, as well as to solicit the funds necessary to purchase resources and to coordinate the transfer of money and materials to the individuals in Syria.[7]
Unfortunately, Salkicevic's instance is not unique, as social media has quickly become one of the primary methods used by terrorists to further their agenda.[8]  Roughly 90% of terrorist activity that takes place online is accomplished through social media.[9]  ISIS registered approximately 70,000 Twitter accounts in 2014,[10] and it is estimated that terrorist organizations were able to reach two billion individuals in the year 2015 alone.[11]  Globally, there has been an increase in "lone wolf" terrorist attacks, which are attacks committed by individuals who do not identify with a particular terrorist organization.[12]  Nearly each of these individuals had a "virtual pack" behind him who recruited and trained him online.[13]  The more access people have to terrorist propaganda, the more likely it is that a "lone wolf" attack will occur.[14]  Social media has "put [the lone wolf] process on steroids."
The Appeal of Social Media
After the September 11 attacks, there was a shift to cyberspace for terrorism.  This shift to cyberspace can be attributed in part to the "war on terrorism," which made it more difficult for terrorist groups to meet in person.[15]  The Internet provided an easy and effective solution to this problem through its "relative anonymity" and lack of substantial regulation.[16]  However, the advantages of social media extend far beyond simply providing a more discrete way to communicate and assemble.[17]  Platforms such as Facebook, Twitter, Instagram, and YouTube allow terrorist organizations to quickly reach broad audiences, for little to no cost to them.[18]  This rapid spread of terrorist propaganda is of great concern, as "it takes only one sympathizer who reads terrorist propaganda on social media to carry out an attack anywhere in the world."[19]  Perhaps most significant, social media provides access to what was once a hard-to-reach audience: young people.[20]
Young adults and youth are the ideal audience for terrorists, and they are heavily active on social media.[21]  Terrorist organizations seek to target young people as they are more susceptible to their propaganda.[22]  Accordingly, youth are the targets of radicalization and recruitment attempts,[23] and terrorist organizations have the ability to spread information to this age group "rapidly around the world."[24]  Nearly two-thirds of 18-to-29-year-olds use Instagram and Snapchat.[25]  Additionally, a survey conducted in 2018 indicated that 85% of teens use YouTube, roughly 70% use Instagram and Snapchat, and 51% use Facebook,[26] with "adolescent Internet use . . . increasing faster than any other age group."[27] Terrorist organizations have the optimal platform to reach young people due to their extensive use of social media.
The Statutes at Play
The Anti-Terrorism Act ("ATA") provides a civil remedy to victims of terrorism,[28] allowing the victims to hold anyone who provides "material support" to a foreign terrorist organization liable.[29]  The purpose of the ATA is to afford victims the "broadest possible basis" to seek relief against people or entities that provided material support to terrorist organizations, even if indirectly.[30]  However, this potential relief to victims is greatly limited when it comes to online sites such as Facebook and Twitter.[31]  This limitation comes primarily from two sources.  First, courts interpret the ATA to require the defendant to be the proximate cause of the attack in order to establish liability.[32]  Second, interactive computer service providers claim protection under the Communications Decency Act ("CDA").[33]  The CDA provides that no owner of such a site "shall be treated as the publisher or speaker" of any information provided on the site by a different individual or group.[34]
The Legal Toll
In June 2016, a tragic mass shooting at Pulse Night Club in Orlando, Florida killed forty-nine people and injured many more before he was killed by police.[35]  Victims and family members of the deceased filed a claim under the ATA against Facebook, Twitter, and Google (as Google owns YouTube).[36]  Although ISIS propaganda on social media is what led to the shooter's radicalization, the Court found this was not enough to establish Facebook, Twitter, and YouTube were the proximate cause of his terrorist activity.[37]  Accordingly, the Sixth Circuit affirmed the District Court for the Eastern District of Michigan's dismissal of plaintiffs' claims, stating that just because the victim could not bring a cause of action against the deceased shooter or ISIS, did not mean the court could "create liability elsewhere."[38]
Other courts in the past few years have analyzed this same issue.  The Ninth Circuit found the CDA shields sites such as Facebook from similar claims under the ATA.[39]  The District Court for the Northern District of California has seen a handful of these cases, repeatedly finding the social media sites to not be liable.[40]  As a consequence of courts consistently holding that social media sites like Facebook and Twitter are not liable under the ATA, there is no legal incentive for social media sites to closely monitor and remove terrorist activity and propaganda from their pages.  Unless social media sites face legal consequences, terrorist groups will continue to use these sites as a means of recruiting new members to carry out their agenda.

---
[1] Illinois Woman Sentenced for Conspiring to Provide Material Support to Terrorists, Justice.gov (June 18, 2019) [hereinafter Material Support], https://www.justice.gov/usao-edmo/pr/illinois-woman-sentenced-conspiring-provide-material-support-terrorists.
[2] Id.
[3] Government's Resp. in Opp'n to Defs' Mot. to Dismiss, 7, United States v. Hodzic et al., No. 4:15-CR-00049-CDP-DDN (E.D. Mo. Jan. 14, 2016) [hereinafter Government's Resp.], https://extremism.gwu.edu/sites/g/files/zaxdzs2191/f/Harcevic%20Government's%20Response%20in%20Opposition%20to%20Defendants'%20Motions%20to%20Dismiss.pdf.
[4] Material Support, supra note 1.
[5] Government's Response at 7.
[6] Robert Patrick, Illinois woman admits supporting St. Louis County man who fought and died in Syria, STLToday (Mar. 21, 2019) [hereinafter X], https://www.stltoday.com/news/local/crime-and-courts/illinois-woman-admits-supporting-st-louis-county-man-who-fought/article_ddfd4d1b-bfae-51cc-afb8-e2eeba2cce5d.html.
[7] Chuck Goudie et al., Schiller Park mom Mediha Medy Salkicevic admits role in terror plot, ABC7Chicago (Mar. 25, 2019), https://abc7chicago.com/schiller-park-mom-mediha-medy-salkicevic-admits-role-in-terror-plot/5216961/.
[8] Katherine E. Brown & Elizabeth Pearson, Social Media, The Online Environment and Terrorism, in Routledge Handbook of Terrorism and Counterterrorism (Andrew Silke ed., 2018) [hereinafter Social Media].
[9] Susan Klein & Crystal Flinn, Social Media Compliance Programs and the War against Terrorism, 8 Harv. Nat'l Sec. J. 53, 63 (2017).
[10] Crosby v. Twitter, Inc., 921 F.3d 617, 619 (6th Cir. 2019).
[11] Id.
[12] Id.
[13] Laura Ryan, Why Terrorists Love Twitter, National Journal (2014).
[14] Daniel Byman, How to Hunt a Lone Wolf: Countering Terrorists Who Act on Their Own, 96 Foreign Aff. 96, 99 (2017).
[15] Why Terrorists Love Twitter, supra note 13.
[16] Social Media, supra note 8; Kalev Leetaru, Can We Finally Stop Terrorists from Exploiting Social Media? Forbes (Oct. 9, 2018, 7:01 PM) (stating that although "human review is the gold standard of content moderation" online, tens of thousands of individuals are still not enough to moderate the billions of posts social media sites see every day, thus making content regulation online near impossible).
[17] Social Media, supra note 8.
[18] Id.
[19] Frank A. Florio, United to Deter: Dealing with New Means of Supporting Terror, 25 U. Miami Int'l & Comp. L. Rev. 127, 133 (2017).
[20] Id.
[21] Id.
[22] Id.
[23] Why Terrorists Love Twitter, supra note 13.
[24] United to Deter, supra note 19 at 133.
[25] Andrew Perrin & Monica Anderson, Share of U.S. Adults Using Social Media, Including Facebook, is Mostly Unchanged Since 2018, Pew Research Center (Apr. 10, 2019), https://www.pewresearch.org/fact-tank/2019/04/10/share-of-u-s-adults-using-social-media-including-facebook-is-mostly-unchanged-since-2018/.
[26] Monica Anderson & Jingjing Jiang, Teens, Social Media & Technology, Pew Research Center (May 31, 2018), https://www.pewinternet.org/2018/05/31/teens-social-media-technology-2018/.
[27] Ethel Quayle & Max Taylor, Social Networking as a Nexus for Engagement and Exploitation of Young People, 16 Info. Security Technical Rep. 44, 44–50 (2011).
[28] 18 U.S.C.S. § 2333(a).
[29] 18 U.S.C.S. § 2339B(a)(1).
[30] S. 2040, 114th Cong. § 2(b) (2016).
[31] See Force v. Facebook, Inc., 934 F.3d 53 (2d Cir. 2019).
[32] Crosby v. Twitter, Inc., 921 F.3d 617, 624–25 (6th Cir. 2019); Fields v. Twitter, Inc., 881 F.3d 739 (9th Cir. 2018); Clayborn v. Twitter, Inc., No. 17-cv-06894-LB, 2018 U.S. Dist. LEXIS 217877 (N.D. Cal. Dec. 31, 2018).
[33] Force, 934 F.3d 53.
[34] 47 U.S.C.S. § 230(c).
[35] Crosby, 921 F.3d at 619.
[36] Id.
[37] Id. at 623.
[38] Id.
[39] Force, 934 F.3d 53.
[40] Palmucci v. Twitter Inc., No. 18-cv-03947-WHO, 2019 U.S. Dist. LEXIS 65790 (N.D. Cal. Apr. 17, 2019); Copeland v. Twitter, Inc., 352 F. Supp. 3d 965 (N.D. Cal. 2018); Taamneh v. Twitter, Inc., 343 F. Supp. 3d 904 (N.D. Cal. 2018); Clayborn, 2018 U.S. Dist. LEXIS 217877.