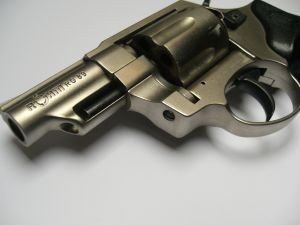 By Andrew Kilpinen
On Wednesday, March 18, 2015, in a published opinion U.S. v. Xavier Lymas, the 4th Circuit reversed and remanded three sentencing decisions from the Eastern District of North Carolina for failing to provide adequate explanations for why it varied from sentencing guidelines and not imposing individualized sentences and explanations.
Defendants Indicted for Convenience Store Robbery Spree
Defendants Xavier Lymas ("Lymas"), Lionel Newman ("Newman"), and Jessie Gomez ("Gomez") were named in an eight-count indictment for a string of armed convenience store robberies in 2011. Between October 27 and October 30, a mixture of the three defendants succeeded at robbing two convenience stores, and failed at robbing two other convenience stores. Two .38 caliber handguns were used in all four attempts, and the spree included one store clerk receiving a pistol-whip to the back of the head.
District Court Colorfully Rejected Sentencing Guidelines and Imposed Identical Sentences
The district court judge likened sentencing guidelines to an ostrich sticking its head in the sand. The judge stated that all three defendants should receive an identical sentence in spite of the fact that each individual's pre-sentence report recommended different sentences. Based on the violence of the crime, the threat to society, and the random introduction of violence into a commercial setting, the judge concluded that the sentencing guidelines underrepresented justice and sentenced all three defendants to a 200-month sentence. Defendants appealed claiming that the sentences were procedurally and substantively unreasonable.
4th Circuit Finds Procedural Error in Judge's Failure to Explain Sentences
The 4th Circuit reviewed defendant's sentences using an abuse-of-discretion standard under 18 U.S.C. §3553(a). The Court agreed with defendant's argument that the district court committed procedural error because it offered no individualized rationale to justify the sentences it imposed. Specifically, the Court found that the lower court judge failed to sufficiently explain why it rejected the guidelines, and also failed to explain why it applied a "cookie-cutter" approach to sentencing the three defendants.
The 4th Circuit vacated the sentences and remanded the case for re-sentencing.