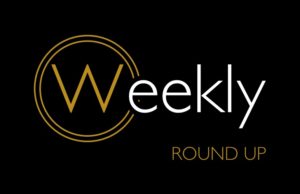 By: Matthew Hooker
De Reyes v. Waples Mobile Home Park Limited Partnership
In this case, the Plaintiffs (four Latino couples) had sued the landlord of a mobile home park under the Fair Housing Act ("FHA"). The landlord required all individuals who lived in the park to provide proof of legal status in the United States. The Plaintiffs contended that this policy violated the FHA because it disproportionately impacted Latinos as compared to non-Latinos. In granting the landlord's motion for summary judgment, the District Court ruled that the Plaintiffs had failed to establish a prima facie case to properly connect the disparate impact to the landlord's policy. The Fourth Circuit disagreed, noting that the Plaintiffs had provided statistical evidence to demonstrate the disparate impact of the policy on Latinos. The Court also pointed out that while the Plaintiffs' legal status might cause them to be unable to satisfy the policy, their claim was premised on disparate impact based on race. Thus, the Court clarified that the Plaintiffs' legal status was essentially irrelevant, although the District Court had suggested otherwise. The Court therefore vacated the District Court's grant of summary judgment and remanded the case for the District Court to properly consider the burden-shifting analysis under an FHA disparate impact claim.
Sierra Club v. Virginia Electric & Power Company
Here, the Sierra Club had sued Virginia Electric & Power Company d/b/a Dominion Energy Virginia ("Dominion") under the Clean Water Act. Dominion had stored coal ash in a landfill and in settling ponds. It later detected arsenic leaching from the coal ash and seeping into the surrounding groundwater. Sierra Club alleged that Dominion had unlawfully discharged pollutants into navigable waters (violating 33 U.S.C. § 1311(a)) and violated certain conditions of its coal ash storage permit. After a bench trial, the District Court found Dominion violated § 1311(a) but ruled that Dominion did not violate the permit conditions. Both parties appealed. The Fourth Circuit held that the landfill and settling ponds were not "point sources" under the Clean Water Act, so they were not subject to § 1311(a)'s prohibitions. The Fourth Circuit agreed, though, with the District Court giving deference to the Virginia Department of Environmental Quality's (VDEQ) interpretation of the permit conditions, since VDEQ issued the permit. Consequently, the Fourth Circuit reversed the District Court regarding the violation of § 1311(a) and affirmed with respect to the District Court's ruling on the permit conditions.