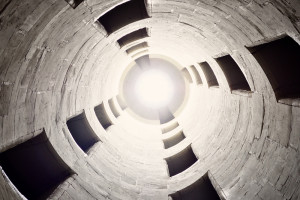 By Cate Berenato
On October 30, 2015, the Fourth Circuit in the published, criminal case United States v. McLeod, affirmed in-part and remanded in-part a United States District Court for the District of South Carolina's sentencing decision.
Mr. McLeod's Conviction and Procedural Posture
Gregory McLeod pleaded guilty to 18 U.S.C. § 922(g)(1), possession of a firearm by a convicted felon. The District Court sentenced him to 188 months in prison based on a sentencing enhancement under the Armed Career Criminal Act ("ACCA"), 18 U.S.C. § 924(e). The ACCA requires a 15-year minimum sentence for defendants previously convicted of violent felonies, including burglary. The District Court enhanced Mr. McLeod's sentence because he had been convicted five times under South Carolina Code § 16-11-312 for second-degree burglary in 1998. Mr. McLeod's indictment charged him with breaking and entering into a commercial building.
Can the Sentencing Decision Stand?
 There are two issues on appeal. First, Mr. McLeod claims that his conviction under § 922(g)(1) alone is not enough to warrant the sentencing enhancement because his previous convictions under § 16-11-312 were not included in his indictment. Second, Mr. McLeod claims that his 1998 South Carolina convictions did not qualify as violent felonies because the statutory elements of § 16-11-312 and court records did not limit his convictions to generic burglary.
 McLeod's First Contention Lacked Merit
 Mr. McLeod's first contention is that the District Court could not enhance his sentence under § 922(g)(1) because his previous convictions under § 16-11-312 were not included in his indictment. However, the Supreme Court in Almendarez-Torres v. United States spoke to this issue and decided that previous convictions do not have to be listed in a current charge's indictment for purposes of sentencing enhancement. Thus, The Fourth Circuit was bound by Supreme Court precedent to decide on this issue in favor of the government.
McLeod's 1998 Convictions Were Not Predicate Convictions Under the ACCA
Mr. McLeod's second contention that his 1998 convictions were not predicate convictions for the purposes of the ACCA because the elements of § 16-11-312 are broader than generic burglary, typically breaking into a building, and prohibits breaking into vehicles, boats, and planes as well as buildings. He states that predicate burglary convictions "must be limited to breaking and entering into a building or structure." The government, on the other hand, points out that Mr. McLeod's convictions were for the burglary of a building. However, the Fourth Circuit, using a modified categorical approach to analyze the predicate offense, noted that a sentencing court can look to court documents to "determine whether the defendant was convicted of generic burglary or an alternative form of burglary that would not qualify as a predicate offense." Here, though Mr. McLeod was charged with entering a building, Mr. McLeod pleaded guilty to and was convicted of "nonviolent" second-degree burglary of a "dwelling" rather than of a "building." The government did not provide any document proving that Mr. McLeod was convicted of generic burglary.
The Fourth Circuit affirmed Mr. McLeod's conviction, vacated his sentence, and remanded the case to the District Court for resentencing.