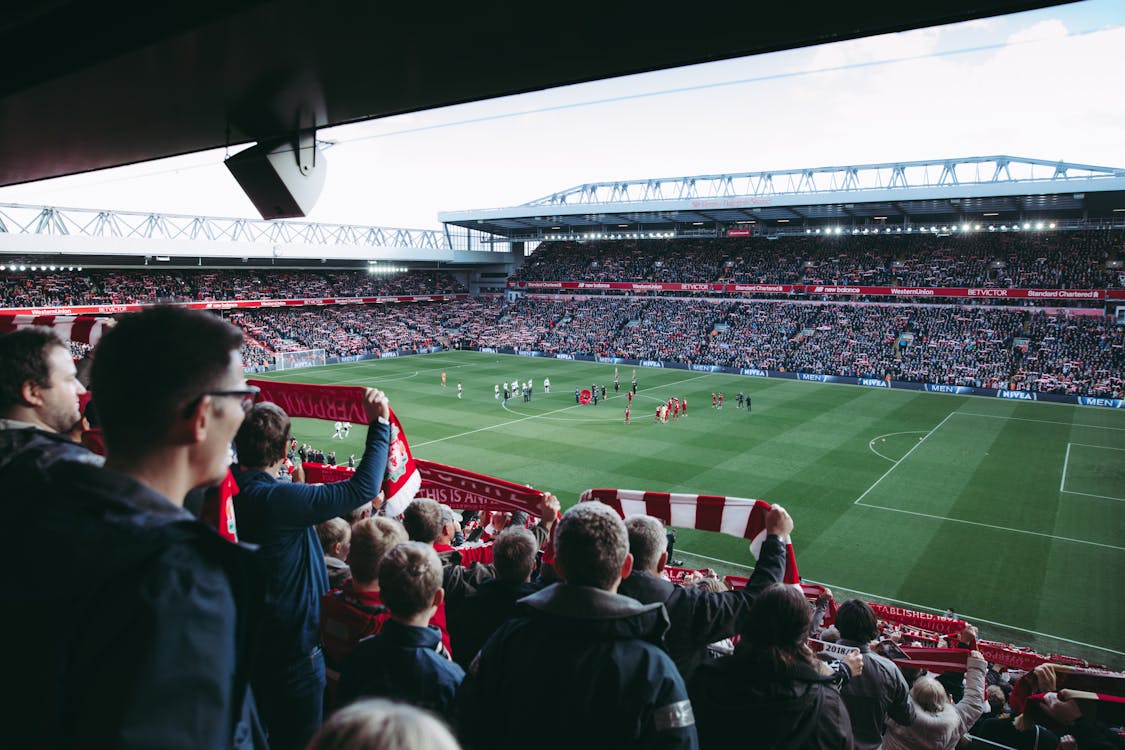 Nicholas Montgomery
Cheating and professional sports are fundamentally intertwined. There are examples in every major league across the world. Manchester City, the Houston Astros, New England Patriots, and Juventus represent the tip of the iceberg in this alarmingly extensive list. Beneath the surface, however, is the more troubling reality. Having received punishments of various degrees for their transgressions,[1] these organizations would skirt the same regulations all over again if it provided for the same outcomes. The common denominator across prominent professional sports leagues is quite simply that the rewards of misbehaving far exceed any potential punishment in response to it. English Soccer Club Manchester City's current legal battles exemplify this disconnect.
In the world's most popular sport, soccer, the Premier League earns the top spot in global viewership numbers.[2] This immense popularity has fostered interest from extremely wealthy investors across the globe.[3] Many of these new ownership groups view the Premier League as a stable investment instrument, providing both monetary and, perhaps more importantly, social benefits.[4] As wealthier groups and individuals purchased more of the league's clubs, it became clear that some democratizing mechanism was needed in order to support a sustainable league model.[5]
Rather than utilize a salary cap like several American professional sports leagues, the Premier League implemented broader financial regulations addressing clubs' balance sheets.[6] The overarching purpose of these regulations was to ensure that clubs did not consistently operate at unsustainable losses.[7] The "severe punishment" threshold activates if a club's finances indicate that it has operated at a net loss of over £105 million over a three season period.[8]  This was aimed at a select handful of ownership groups, including Manchester City, who are simply so wealthy that they could operate at significant losses every year while dumping millions of British pounds into their club.[9] This ability to sustain consistent losses would make it nearly impossible for "less fortunate" clubs to compete.
These same regulations, however, also function to protect large legacy clubs from unexpected new challengers such as Manchester City. Historically successful clubs such as Manchester United, Arsenal, and Liverpool naturally generate exponentially greater revenue amounts than their smaller competitors.[10] Comparing clubs by size considers revenue primarily, but also accounts for attendance, overall viewership, and past success.[11] Prohibiting operational losses is aimed at stopping Manchester City's exact path to success: the sale of a historically average club to new owners with far deeper pockets.
Manchester City's path to its current status as one of the world's most successful clubs began with its sale to Sheikh Mansour in 2008, a member of the royal family of Abu Dhabi with an estimated personal net worth greater than $20 billion.[12] The historically mid-tier club saw immediate returns on Mansour's investments as the soccer world's balance of powers immediately and significantly shifted with Manchester City's newfound financial resources.[13] Founded in 1880, Manchester City had only won England's top division twice prior to 2011-2012.[14] Having spent over $3 billion on player acquisitions alone since purchasing the team, Manchester City has won six Premier League Championships in just over a decade.[15]
The current allegations aimed at Manchester City are extraordinary  in their scope and depth. The club is accused of employing an organized system to shirk financial fair play regulations throughout nearly all of Sheikh Mansour's tenure as owner.[16] Premier League officials have pointed to over one hundred instances of breaches since 2009.[17] The unifying thread of the alleged breaches involves understating expenditures while overstating revenue, effectively allowing them to spend more than what would be permitted based on their true revenue amount.[18] Purportedly, Manchester City systematically obscured salary information and illegally funneled money into groups providing the club with inflated sponsorship revenues.[19]
Large soccer clubs have breached financial regulations on numerous occasions, normally resulting in a fine and moving on.[20] "Never before has" cheating been alleged over the course of such a long period of time and with such a high number of occurrences.[21] Manchester City officials have made it clear that the club intends on treating these prolonged and expensive legal battles as any other ordinary business expenditure.[22] Likely from Manchester City's perspective, this is an easier business decision than deciding which up-and-coming on-field talent they should invest in.
Manchester City's legal team enjoys the benefit of recent experience combating similar allegations.[23] In 2018, the club received one of the most serious punishments ever levied in professional soccer.[24]  Rather than the Premier League regulations at issue today, Manchester City breached the European financial fair play regulations, albeit in the same manner.[25] The sanctions provided for a €30 million fine and, more importantly, a two-year ban from the prestigious and profitable Champion's League.[26] Following a near two-year legal battle, the Champion's League ban was overturned and the fine was reduced to €10 million.[27] In the world of Manchester City's ownership group, this fine likely has less financial consequence than you or I ordering lunch out just once.
Whatever punishment Manchester City may receive will not offset the incentives to cheat. Financial penalties are meaningless. Even the most serious penalty available, relegation from the Premier League, would cause a one-year speedbump at most. Manchester City's decade of domination has seen the club enjoy sweeping transformation in nearly every meaningful category. They have created a generation of new fans while simultaneously strengthening the hardened regiment of loyal supporters who remember the less successful times. The club that spent over a century in mediocrity is now mentioned in the same breath as Real Madrid, Barcelona, and Bayern Munich. Would they do it again? As the rules are currently structured, the cost-benefit analysis leads to one conclusion alone.
---
[1] See Liz Roscher, What's the Worst Cheating Scandal in Each Sport?, Yahoo! Sports (Oct. 6, 2022), https://sports.yahoo.com/worst-cheating-scandal-in-each-sport-nfl-nba-mlb-soccer-mma-olympics-chess-poker-202512176.html; Joshua Robinson and Gareth Vipers, Manchester City Accused of Financial Breaches by English Premier League, Wall St. J. (Feb. 6, 2023, 8:42 AM), https://www.wsj.com/articles/manchester-city-accused-of-financial-breaches-by-english-premier-league-11675682390?mod=Searchresults_pos4&page=1.
[2] Sean Wright, 10 Most Watched Soccer Leagues, Red Bull (Oct. 31, 2022, 1:01 PM), https://www.redbull.com/us-en/most-watched-soccer-leagues#1-premier-league.
[3] Robert Summerscales, Premier League Rich List: All 20 Clubs Ranked by Combined Net Worth of Owners, Sports Illustrated (Jan. 8, 2023, 3:50 PM), https://www.si.com/fannation/soccer/futbol/features/every-premier-league-club-ranked-by-net-worth-of-owners.
[4] Gabriele Marcotti, Could American Owners Drive the Premier League in the Direction of the NFL to Make it More Profitable?, ESPN (Jan. 11, 2023), https://www.espn.com/soccer/blog-marcottis-musings/story/4849983/could-american-owners-bring-nfl-cost-controls-to-premier-league.
[5] Id.
[6] Id.
[7] Michel Sakr, How Much Can Premier League Teams Spend?[Financial Rules], SQAF, https://sqaf.club/premier-league-financial-rules-ffp/ (last visited Feb. 19, 2023).
[8] Id.
[9] Laura Paterson, Who Owns Manchester City?, BetMGM (Sept. 30, 2022, 4:15 AM), https://sports.betmgm.com/en/blog/premier-league/who-owns-manchester-city-bm04/.
[10] Statista, https://www.statista.com/statistics/1231497/revenue-of-football-clubs-in-2021/ (last visited Feb. 19, 2023).
[11] Helix Odhiambo and Adrianna Simwa, Top 10 Most Successful Clubs in England 2023: Trophies and Values, SPORTS BRIEF (Feb. 6, 2023, 6:13 PM), https://sportsbrief.com/facts/top-listicles/12502-top-10-biggest-football-clubs-england-ranking-list/.
[12] Paterson, supra note 9.
[13] Comparing Man United and Man City's Total Net Spends Since 2008, PLANET FOOTBALL (Sept. 13, 2022),
https://www.planetfootball.com/quick-reads/comparing-man-utd-and-man-citys-total-net-spend-over-the-last-12-years/.
[14] Manchester City, https://www.mancity.com/club/manchester-city-history (last visited Feb. 21, 2023).
[15] Id.
[16] Joshua Robinson, Manchester City Settles In for Legal Fight Over Alleged Financial Breaches, Wall St. J. (Feb. 7, 2023), https://www.wsj.com/articles/manchester-city-premier-league-spending-11675734725?mod=Searchresults_pos3&page=1.
[17] Id.
[18] Id.
[19] Id.
[20] Id.
[21] Gavin Cooney, Explained: The Premier League's Unprecedented Case Against Manchester City, The 42 (last updated Feb. 7, 2023, 5:11 PM), https://www.the42.ie/man-city-explainer-5989142-Feb2023/.
[22] Robinson, supra note 16.
[23] David Conn, Manchester City's Champion's League Ban Lifted by Court of Arbitration for Sport, The Guardian (last modified July 13, 2020, 5:14 PM), https://www.theguardian.com/football/2020/jul/13/manchester-city-champions-league-ban-lifted-cas-court-of-arbitration-for-sport.
[24] Id.
[25] Id.
[26] Id.
[27] Id.
Photo by Tembela Bohle via Pexels