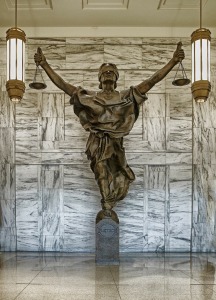 By: Steven M. Franklin
Yesterday, in U.S. v. Borowski, the District Court for the Eastern District of North Carolina upheld a restitution order for a victim of child pornography pursuant to 18 U.S.C. §§ 3663 and 3663A.
Defendant Pleads Guilty to Child Pornography and Signs Appeal Waiver
The defendant, Matthew Paul Borowski, pled guilty to one count of receipt of child pornography in violation of 18 U.S.C. § 2252(a)(2). Pursuant to his plea agreement, Mr. Borowski waived his right of appeal under 18 U.S.C. § 3742. However, he could nonetheless appeal if his sentence exceeded the advisory Guideline range, or if he claimed ineffective assistance of counsel or prosecutorial misconduct.  Mr. Borowski was sentenced below the advisory guidelines range to 174 months in prison, and ordered to provide $8000 in restitution to the victim.
Defendant Challenges Restitution Order in Light of Paroline v. United States
Courts enforce appeal waivers so long as the defendant knowingly and intelligently waived his right of appeal, and the issues raised on appeal fall within the scope of the agreement. Mr. Borowski admitted that he knowingly agreed to the appeal waiver, and he did not argue that the restitution order fell outside of the scope of the agreement. Instead, he appealed on the basis that, had he known the Supreme Court was going to hear Paroline v. U.S., he would have requested the restitution order to be excluded from the plea agreement.
Paroline Addresses Calculation of Restitution for Victims of Child Pornography
In Paroline, the Supreme Court determined that restitution orders for child pornography offenses must bear a causal relationship to the victim's losses. Essentially, similar to when multiple defendants appear before the court and are found to have contributed to the loss of a victim, the court should analyze the proportion of the individual defendant's contribution to the victim's losses. Although there is no precise mathematical formula to determine such losses, courts may consider the number of other past defendants who contributed to the victims losses, reasonable predictions of the number of future offenders likely to be caught, and whether the defendant contributed to the actual creation of the images, among other factors.
Change in Law Does Not Effect Restitution Order
The 4th Circuit found Mr. Borowski's argument unconvincing. A party cannot re-bargain its appeal waiver due to changes in the law, and a change in law does not render a valid plea agreement unenforceable. Thus, simply failing to expect a ruling regarding the calculation of restitution for victims of child pornography does not render Mr. Borowski's waiver unenforceable.
The Fourth Circuit Dismisses
For these reasons, the 4th Circuit dismissed Mr. Borowski's appeal, effectively upholding the District Court's restitution order.