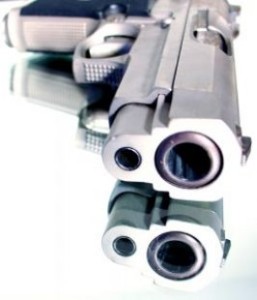 By Andrew Kilpinen
On Wednesday, January 28, 2015, in an unpublished opinion without oral arguments, the 4th Circuit, in U.S. v. Trala, affirmed the findings of the Eastern District of North Carolina that John Walter Trala ("Trala") violated the terms of his supervised release.
Trala's Release Was Revoked For Possessing a Stolen Firearm as a Felon
The district court found by a preponderance of the evidence offered at Trala's hearing that he violated the conditions of his release because he had (1) received stolen goods or property, and (2) possessed a firearm as a felon. The district court revoked Trala's release and imposed a twenty-four month sentence.
District Court Based its Findings on Evidence in Addition to Trala's Credibility as a Witness
Trala argued in his brief that the district court based its decision on a finding that his testimony at the revocation hearing was not credible. In reviewing for clear error, the 4th Circuit found that the district court based its findings on the evidence as well as Trala's credibility; stating that the evidence was sufficient to find that Trala "possessed stolen ammunition and fired and attempted to sell a stolen [firearm]."
4th Circuit Affirmed District Court
The 4th Circuit affirmed the district court's finding and sentence.