By Cate Berenato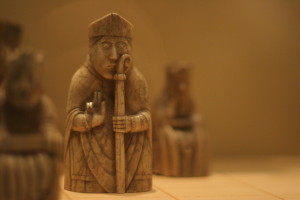 On July 9, 2015, in the civil, published case Jehovah v. Clarke, the Fourth Circuit reversed the Eastern District of Virginia's dismissal of inmate Jesus Emmanuel Jehovah's free exercise and deliberate indifference claims against the Virginia Department of Corrections ("VDOC").
First Amendment, RLUIPA, and Eighth Amendment Claims 
The issue in this case was whether VDOC violated the First Amendment and the Religious Land Use and Institutionalized Persons Act ("RLUIPA") when it a) prohibited Mr. Jehovah from drinking wine during communion; b) required him to work on Sabbath days; and c) assigned him non-Christian cellmates. An additional issue is whether, under the Eighth Amendment, VDOC was deliberately indifferent to Mr. Jehovah's medical needs.
Mr. Jehovah's Experience with VDOC
Mr. Jehovah's religion required him to take communion by drinking wine and consuming bread dipped in honey, olive oil, sugar, cinnamon, and water. While at Nottoway Correction Center ("NCC"), Mr. Jehovah was not allowed to take communion. When he was transferred to Sussex I Prison ("SIP"), Mr. Jehovah filed grievances, which went unanswered, and VDOC issued a policy prohibiting wine consumption during communion.
Mr. Jehovah's religion also did not allow him to work from Friday at sundown until Sunday at sundown, but VDOC required inmates to work a certain number of hours per week to attain good conduct allowances and sentence credits. VDOC refused to accommodate Mr. Jehovah after he was assigned to work seven days a week. VDOC also did not approve Mr. Jehovah for jobs that would accommodate his beliefs, despite previously approving him for such jobs.
Additionally, though Mr. Jehovah's religion did not allow him to be housed with non-Christians, several of his cellmates were not Christian and VDOC did not respond to his requests to be reassigned. Finally, Mr. Jehovah displayed various symptoms of medical illnesses, but doctors associated with VDOC failed to provide care for many of the symptoms and improperly treated others.
Procedural Posture
The District Court dismissed Mr. Jehovah's Sabbath, cell assignment, and deliberate indifference claims. It granted summary judgment in favor of VDOC on Mr. Jehovah's communion claims.
The District Court Should Not Have Dismissed Mr. Jehovah's Claims or Granted Summary Judgment in Favor of VDOC
The Fourth Circuit reviewed the district court's dismissals and grant of summary judgment de novo. Dismissal is proper only if Mr. Jehovah did not allege facts that state a claim for which relief can be granted. In assessing the grant of summary judgment, the Fourth Circuit looked at the facts and inferences in the light most favorable to Mr. Jehovah. Summary judgment is only proper if a reasonable jury could not have returned a verdict in Mr. Jehovah's favor.
The First Amendment protects the free exercise of religion. If a prison regulation impinges an inmate's First Amendment right, the regulation is valid if it is reasonably related to a legitimate interest of the prison. The Fourth Circuit considered a four-pronged test to determine the validity of the prison policies: a) "is there a valid, rational connection between the prison regulation and the legitimate government interest put forward to justify it?"; b) "are there alternative means of exercising the right that remain open to prison inmates?"; c) "what is the impact accommodation of the asserted constitutional right will have" on the prison?; d) Do there exist obvious, easy alternatives, to suggesting that the regulation is an exaggerated response to prison concerns?" The prisoner must prove the regulations invalid.
RLUIPA "prohibits any government entity from imposing a substantial burden on an inmate's religious exercise unless the burden is in furtherance of a compelling governmental interest and is the least restrictive means of furthering that interest." While an inmate proves a substantial burden on religious exercise, the government must "establish that the burden is the least restrictive way to further a compelling governmental interest."
The district court's grant of summary judgment regarding the wine ban was improper because Mr. Jehovah did not have an opportunity to brief whether the wine ban substantially burdened his exercise of religion. Additionally, the wine ban was not the least restrictive means to address the government's interest in security. The Fourth Circuit found that an interest in restricting inmate wine consumption was valid, but the wine consumption ban could have provided alternatives like dipping bread into wine during communion. The Fourth Circuit stated that the prison population would not have been endangered by one inmate consuming a small amount of wine, and VDOC did not offer any alternatives or accommodations for Mr. Jehovah. Thus, the Fourth Circuit reversed the district court's grant of summary judgment.
The district court's dismissal of Mr. Jehovah's Sabbath claims was improper. VDOC's refusal accommodate Mr. Jehovah's Sabbath observances by allowing him to transfer jobs may have violated RLUIPA because it burdened his ability to freely exercise his religion. VDOC may have violated the First Amendment because its refusal to accommodate was not rationally related to any prison interest that the court could discern.
Mr. Jehovah's religious practices were chilled Under RLUIPA when VDOC placed him with a cellmate who subjected him to "anti-Christian" rhetoric. VDOC's refusal to assign Mr. Jehovah to a different cellmate was again not related to a legitimate interest of the prison's that the Fourth Circuit could detect. In fact, the placements with non-Christians may have been deliberate on the part of VDOC.
Finally, the District Court should not have dismissed Mr. Jehovah's deliberate indifference claims under the Eighth Amendment. To establish deliberate indifference, an inmate must prove: a) an objectively serious deprivation of a basic human need, and b) a subjectively culpable state of mind on behalf of the officials. Here, VDOC did not claim that Mr. Jehovah's alleged symptoms were not serious health issues. Additionally, Mr. Jehovah's doctors only treated some of his ailments, often improperly, and ignored others. Thus, the district court should not have dismissed Mr. Jehovah's Eighth Amendment claim.
Disposition
The Fourth Circuit reversed the district court's dismissals of Mr. Jehovah's claims and reversed its grant of summary judgment in favor of VDOC.