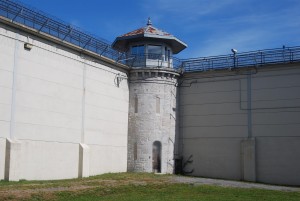 By Daniel Stratton
On June 30, 2015, the Fourth Circuit issued a published opinion in the criminal case Prieto v. Zook. The appellant, Alfredo Rolando Prieto appealed the district court's denial of his writ of habeas corpus under 28 U.S.C. § 2254. Prieto argued that his two death sentences were unconstitutional under the Eight Amendment's prohibition on the execution of intellectually disabled individuals, in light of the U.S. Supreme Court's opinions in Atkins v. Virginia , and Hall v. Florida. The Fourth Circuit, after reviewing the impact of Atkins and Hall, affirmed the district court's denial, holding that Prieto failed to prove the "fundamental miscarriage of justice" exception necessary to overcome his procedural default.
Prieto's Conviction and Sentencing
In 2007, Prieto was convicted of two counts of capital murder, two counts of use of a firearm in committing murder, grand larceny, and rape, stemming from a 1988 crime, which he was linked to in 2005 through DNA testing. Juror misconduct ultimately caused a mistrial, and Prieto was again convicted on the same counts in 2008. During his sentencing, Prieto argued that he was ineligible for the death penalty due to an intellectual disability. Despite substantial evidence to support his claim, the jury imposed the death penalty on Prieto.
The Virginia Supreme Court, upon hearing his appeal, affirmed Prieto's conviction but vacated his death sentence due to problems with the jury verdict forms during the sentencing phase of the trial. The sentencing was remanded to a new jury, and in 2010, he was again sentenced to the death penalty. The trial court again imposed the death penalty and Prieto again appealed. The Virginia Supreme Court affirmed.
Prieto filed a habeas petition with the Virginia Supreme Court, arguing that his counsel was constitutionally ineffective and that his execution was barred by the precedent of Atkins. The Virginia Supreme Court denied the petition, holding that because Prieto had failed to raise his Atkins claim on his 2010 direct appeal, he was now procedurally barred from raising it in his state habeas petition.
Prieto then filed his habeas application in federal court, again asserting a claim under Atkins. The district court dismissed that claim, among others. The Fourth Circuit granted a certificate of appealability as to the Atkins claim.
Atkins, Hall, and the Evolving Standards of Decency
In Atkins, a 2002 case, the Supreme Court held that punishing individuals with an intellectual disability is prohibited under the Eighth Amendment in light of "evolving standards of decency." In order to determine which offenders fell into the category of intellectually disabled, Virginia enacted a statute which its state Supreme Court interpreted as requiring an IQ score of 70 or below. Thus a defendant with an IQ of 71 could theoretically be sentenced to death, while the Eighth Amendment would protect a defendant with an IQ of 70.
In 2014, the Supreme Court clarified this prohibition, holding in Hall that a mechanical rule with rigid cutoffs for IQ scores to determine intellectual disability is unconstitutional, and that no single factor is dispositive in making a determination. The Supreme Court instead established that states should focus on (1) significantly below average intellectual functioning and (2) inability to engage in adaptive functioning (i.e. learning basic skills).
In light of this decision, Virginia's interpretation of its statute, which imposed a rigid cutoff at an IQ score of 70 or below was clearly unconstitutional. However, because Prieto had procedurally defaulted on his claim, the constitutionality of the cutoff system was not enough to resolve his Atkins claim.
Virginia and Prieto's Procedural Default
Under Virginia state law, a claim procedurally defaults when "a non-jurisdictional issue could have been raised during the direct appeal process" but was not. Afterwards, it cannot be used in a petition for a writ of habeas corpus. A habeas petitioner can, however, overcome the procedural default if she can establish either "cause and prejudice" for the default or that it would result in "a fundamental miscarriage of justice." One way to establish cause is by demonstrating constitutionally ineffective assistance of counsel. To establish a fundamental miscarriage of justice, according to the Supreme Court, a defendant must show that a "constitutional violation has probably resulted in the conviction of one who is actually innocent." This can also be applied in a death penalty case, where a defendant can show "actual innocence," meaning that she can prove through "clear and convincing evidence that, but for a constitutional error, no reasonable juror would have found" the defendant eligible for the death penalty.
Prieto argued at the district court level that he had constitutionally ineffective assistance in his 2010 sentencing and appeal, which resulted in his intellectual disability not being raised. The district court found this claim to be meritless, and on this appeal, Prieto did not challenge that finding. For that reason, Pietro was only able to argue that his Atkins claim could survive procedural default because of a fundamental miscarriage of justice. To prove this, Prieto did not argue that he was actually innocent, instead opting to argue that he is "innocent of death."
The Fourth Circuit, following the Supreme Court, declined to decide if Hall applied retroactively, instead choosing to assume without deciding that it did. The Fourth Circuit then reviewed the district court's decision de novo. Prieto argued that the evidence he offered during the 2008 sentencing hearing proved his actual innocence claim. Despite the substantial volume of evidence produce by Prieto, which included multiple expert witnesses, numerous interviews with relatives, and "a comprehensive evaluation of his neuropsychological functioning," the state offered strong evidence to counter his claim. The State's evidence included testimony from three prison psychologists, evidence that Prieto had written his own list of prison grievances, and had filed a pro se legal challenge relating to his confinement. Because Prieto did not argue that if he were re-sentenced he would introduce additional evidence, the Fourth Circuit ultimately concluded that a jury at a new sentencing would view largely the same evidence as before.
Prieto finally attempted to draw comparisons in his case to the Supreme Court's Hall case. The Fourth Circuit found this unpersuasive, in part because the Supreme Court did not rule on Hall's intellectual disability; it simply remanded the case back so Hall could attempt to prove such disability.
The Fourth Circuit Affirms Prieto's Sentence
Ultimately, the Fourth Circuit, when looking at the entirety of the record, held that it could not conclude that "no reasonable jury would find Prieto eligible for the death penalty." Because of the high burden required of establishing a "fundamental miscarriage of justice" exception, the Fourth Circuit concluded that Prieto failed to prove his Atkins claim and the judgment was affirmed.