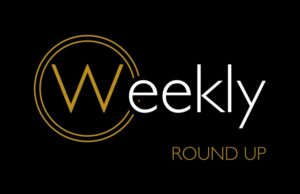 By Jim Twiddy and Kayla West
United States v. Miguel Zelaya
In this criminal case, the Fourth Circuit affirmed the trial court's convictions of Miguel Zelaya, Luis Ordonez-Vega, Jorge Sosa, and William Gavidia. Each were convicted of participating in a racketeering conspiracy under the Racketeer Influenced and Corrupt Organizations Act ("RICO"). Some of the defendants were also convicted of committing violent crimes in related and unrelated events. Appellants were members in the gang, MS-13. Each of the defendants were charged with violent action associated with their racketeering activity. Sosa and Gavidia moved for severance because they had not been charged with murder, unlike the other defendants. Ordonez-Vega moved to exclude testimony from New York police officers who had knowledge about his previous gang affiliation in New York. Sosa moved for mistrial based on a witness' reference to an uncharged MS-13 murder during her testimony to establish Sosa as a gang member. Gavidia moved for a new trial following the verdict. All four Appellants moved for a judgment of acquittal based on insufficient evidence. All of these motions were denied. Appellants raised multiple issues on appeal including the denial of their motion for acquittal. Sosa and Gavidia challenged the denial of their motions for severance and new trials, Ordonez-Vega challenged the admission of certain evidence, Sosa challenged the jury instructions, and Gavidia challenged his sentence. The Fourth Circuit addressed each of these challenges in turn, articulating the relevant standard for each conviction and applying that standard for the facts relevant to each challenge. Essentially, all of these claims turned on whether there was sufficient evidence for a reasonable jury to come to the conclusions from the trial court. In each of these challenges, the Fourth Circuit found that there was sufficient evidence to support all of the jury's findings. All of challenged trial court holdings were affirmed. Judge Floyd, dissenting in part, argued that, with respect to some of these convictions, the government lacked sufficient evidence to show that the violence was connected to membership in a gang.
Catherine D. Netter v. Sheriff BJ Barnes
In this civil case, Appellant argued that her unauthorized review and disclosure of confidential personnel files to support her racial and religious discrimination claims constituted protected activity under Title VII. Appellant filed a complaint with her employer and the EEOC. Appellant reviewed, copied, and supplied the confidential personnel files to support her claims. After she was discharged by her employer, she filed a new charge with the EEOC. The EEOC dismissed the charged but allowed her to supplement her existing Title VII discrimination complaint with a new retaliation claim. After discovery, the district court granted summary judgment to Appellant's employer on all claims. Appellant filed an appeal, challenging only the portion of the district court's order that concerns her retaliation claim. The Fourth Circuit held that Appellants actions were in violation of N.C. Gen. Stat. § 153A–98(f) which establishes a Class 3 misdemeanor for "knowingly and willfully examin[ing] . . . , remov[ing] or copy[ing] any portion of a confidential personnel file" without authorized access. Further, illegal actions do not constitute a protected activity for participation clause claims under Title VII. Thus, the Fourth Circuit affirmed the decision of the district court.