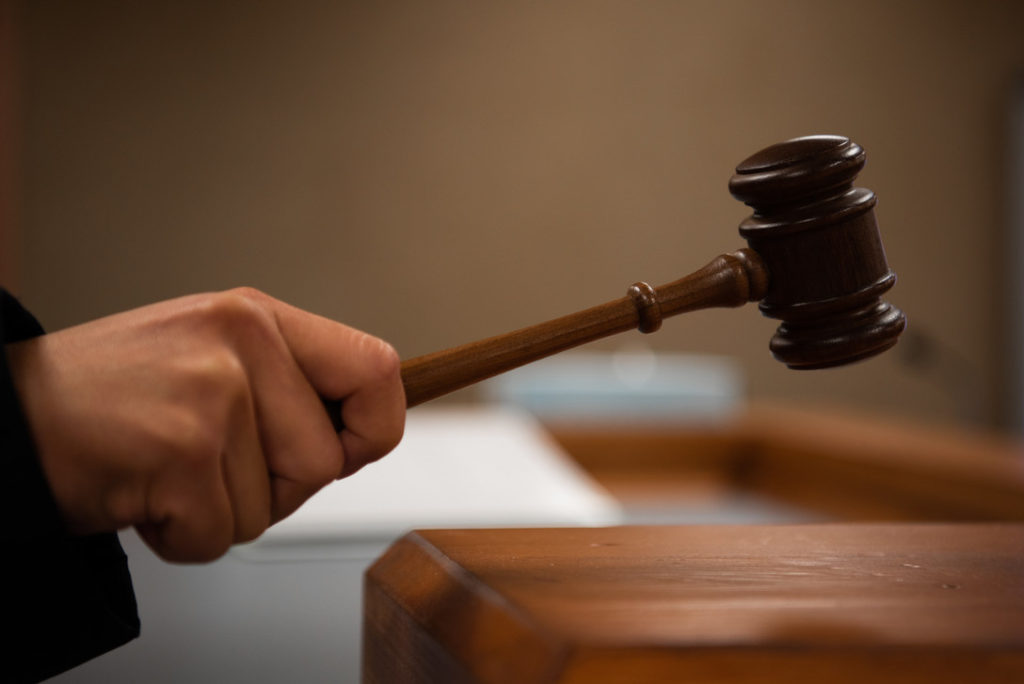 By Henry O. Hilston
The Honorable William W. Wilkins, who goes by Billy in legal circles, was born in 1942 in Anderson, South Carolina.[1] He grew up in Greenville, South Carolina, where his father worked as an attorney.[2] He enjoyed watching his father try cases in the county courthouse, which led to his childhood resolve to become an attorney in the future.[3] He went on to get a B.A. from Davidson college in 1964, and then he immediately went to law school at the University of South Carolina, graduating with a J.D. in 1967.[4] That same year, Wilkins entered the military. He served two years on active duty in the Army, attaining the rank of captain.[5] In 1969, he rotated to the U.S. Army Reserves, serving from 1969­­-83 and rising to the rank of Lieutenant Colonel.[6]
Upon leaving active service in the Army, Wilkins' legal career began in full. From 1969-70, he clerked for Clement Haynsworth, who was then the Chief Judge for the Fourth Circuit Court of Appeals.[7] After that term, he served as a legal assistant to Strom Thurmond, United States Senator, from 1970-71.[8] Wilkins then entered private practice in Greenville, South Carolina.[9] From 1974-81, concurrent with his private practice, he also served as the Solicitor (District Attorney) of the 13th Judicial Circuit of South Carolina.[10]
On July 9, 1981, President Ronald Reagan nominated Wilkins to a seat on the United States District Court for the District of South Carolina that Robert W. Hemphill had vacated; the Senate confirmed his appointment on July 20, 1981.[11] Judge Wilkins was President Reagan's first federal judicial appointment.[12] Wilkins did not spend long at the District Court level. On June 2, 1986, President Reagan elevated Judge Wilkins to the Fourth Circuit where he would fill a seat vacated by Emory M. Sneeden, and the Senate confirmed his elevation on June 13, 1986.[13] From 2003-2007, he served as Chief Justice of the Fourth Circuit and was a member of the Judicial Conference of the United States.[14] He kept that position until July 1, 2007, when he chose to assume senior status. His service was officially terminated in 2008 because of his retirement.[15]
Those accomplishments by themselves cut an impressive figure. Concurrent with his district and appellate court service, however, Wilkins also served as the first chairman of the United States Sentencing Commission from 1985-94.[16] Under Wilkins' guidance, the Commission developed and promulgated sentencing guidelines for the federal judicial system. Before that reform, there was little uniformity in federal sentencing, arguably because there was too much discretion available to judges.[17] Speaking to the House Judiciary after the first release of the structured sentencing guidelines, he stated that the goal was not to make something "perfect" but rather something that would "bring greater certainty and fairness" to sentencing in federal court.[18] Wilkins left his mark on the federal judicial system in more ways than serving as a judge.
Wilkins' concurrent service on the Commission helps elucidate some of the opinions that he authored during his tenure on the Fourth Circuit. In United States v. Hughes, for instance, Wilkins penned the majority opinion that held, among other things, that it was plain error for a district court judge to impose a sentence based on judge-found facts in excess of the maximum allowed based on the facts found by the jury.[19] Likewise, in United States v. White, Wilkins wrote the majority opinion, holding that a district court committed plain error in treating the sentencing guidelines as mandatory, but that such treatment did not affect the defendant's substantial rights.[20] These two opinions show how Wilkins continued to rein in judicial discretion in sentencing, while simultaneously permitting some latitude to judges in how they handle that critical phase of adjudication.
Of course, Judge Wilkins is not the type of person to remain still for long. After retiring from the Fourth Circuit, he has returned to private practice and is currently employed by Nexsen Pruet at the Greenville office.[21] He leads the firm's White-Collar Criminal Defense, Shareholder Litigation/Corporate Compliance, and Appellate Advocacy practices.[22] This work keeps Wilkins in the courtroom, though he is now back on the side opposite the bench where he first began his legal career.

---
[1] Wilkins, William Walter, Fed. Jud. Ctr., https://www.fjc.gov/history/judges/wilkins-william-walter (last visited Feb. 11, 2019).
[2] Greenville Journal Staff, The Life and Trials of William Walter Wilkins, Greenville J. (May 27, 2011), https://greenvillejournal.com/2011/05/27/the-life-and-trials-of-william-walter-wilkins/.
[3] Id.
[4] Wilkins, William Walter, supra note 1.
[5] Id.
[6] Id.
[7] Id.
[8] Id.
[9] Id.
[10] Id.
[11] Id.
[12] William W. Wilkins, Nexsen Pruet, https://www.m.nexsenpruet.com/professionals/william-wilkins (last visited Feb. 11, 2019).
[13]Wilkins, William Walter, supra note 1.
[14] Id.
[15] Id.
[16] Brent E. Newton & Dawinder S. Sidhu, The History of the Original United States Sentencing Commission, 1985—1987, 45 Hofstra L. Rev. 1167, 1188 (2017).
[17] Id. at 1169-70.
[18] Id. at 1302.
[19] 401 F.3d 540 (4th Cir. 2005).
[20] 405 F.3d 208 (4th Cir. 2005).
[21] William W. Wilkins, supra note 12.
[22] Id.