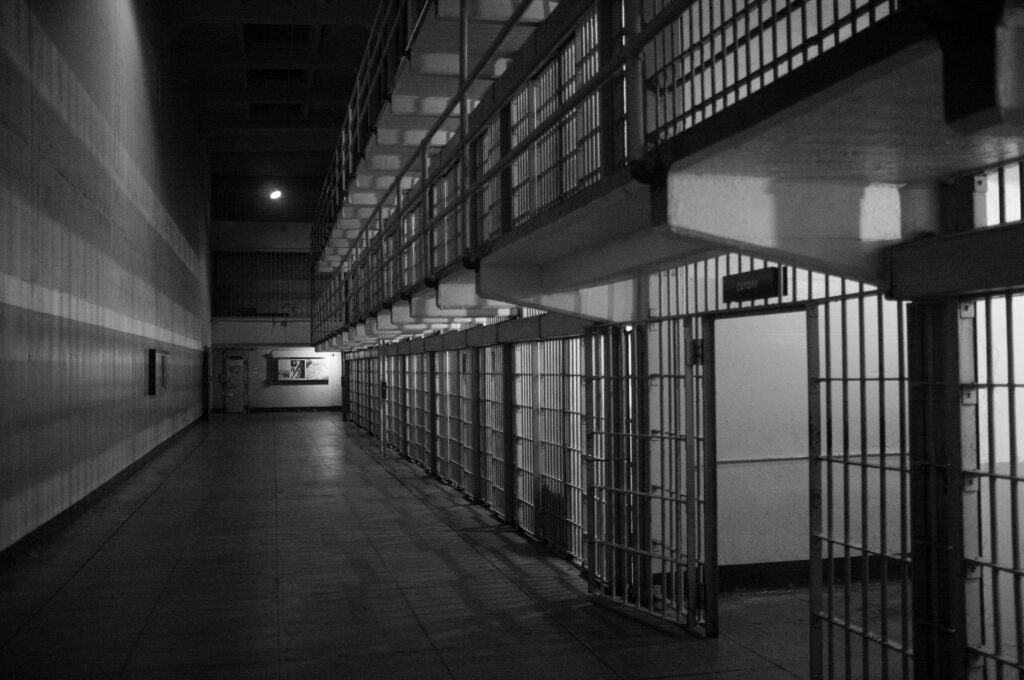 By Grace Koppenheffer
As morbid as it is, most of us have probably thought about the way we would want to die, and the ways we definitely would not.  We instinctively recoil against those deaths that seem the most painful, the most inhumane.
Richard Bernard Moore, a death row inmate in South Carolina, was the first South Carolina prisoner to decide the method of his execution.[1]  In 2021, after South Carolina had had problems for years securing lethal injection drugs, the state passed a law that "made the electric chair the default execution method instead of lethal injection, and also codified the firing squad as an alternative option for condemned inmates."[2]  Moore's options were either death via electric chair or death via firing squad, and although he found both options unconstitutional, "he more strongly opposed death by electrocution and only chose the firing squad because he was required to make a choice."[3]  His death was scheduled for April 29, 2022, but the South Carolina Supreme Court issued a temporary stay on April 20, 2022.[4]
Moore's death would have been the first time South Carolina killed an inmate via firing squad, and only the fourth firing squad execution in the country since 1976.[5]  Although four states (Mississippi, Oklahoma, South Carolina, and Utah) allow death by firing squad, the previous three all happened in Utah, with the most recent firing squad execution in 2010.[6]  In Utah, "[t]he prisoner is strapped into a chair, has a hood put over his or her face and a target placed on his or her chest above the heart."[7]  In the event of stray bullets or ricochet, sandbags are placed around the chair.[8]  There are five sharpshooters, but one has a blank, so that each shooter can have "psychological deniability," which may itself be imperfect because "they can tell the difference between live ammunition and a blank."[9]  The South Carolina law provides, "[i]n the case of a firing squad execution, three volunteer prison workers will train their rifles on the condemned prisoner's heart."[10]
The Eighth Amendment guarantees that "cruel and unusual punishment [cannot be] inflicted."[11]  The United States Supreme Court, however, has never struck down a method of carrying out the death penalty as unconstitutional.[12]  In the 1878 case Utah v. Wilkerson,[13] the Court explicitly stated that death by firing squad was constitutional: "[c]ruel and unusual punishments are forbidden by the Constitution, but . . . the punishment of shooting as a mode of executing the death penalty for the crime of murder in the first degree is not included in that category, within the meaning of the eighth amendment."[14]  The Court, however, acknowledged that "punishments of torture," including being "embowelled alive, beheaded, and quartered," all practices that were at one time legal but which even the Court in 1878 recognized as "atrocious," would be unconstitutional.[15]  When Wilkerson was executed sixty days after the Court's decision, he chose not to be blindfolded.[16]  "[W]hen the sheriff commanded, 'Ready, aim,' Wilkerson would draw up his shoulders, causing the target to move and the bullets to miss the target, causing him to jump forward, screaming, 'Oh God!'"[17] It took him twenty-seven minutes to die, bleeding and withering on the ground.[18]
In Baze v. Rees,[19] followed by Glossip v. Gross[20] and Bucklew v. Precythe,[21] the Court created a two-pronged test for an inmate to challenge the constitutionality of the method of his death: "first, he must demonstrate that the method of execution is very likely to cause substantial harm or suffering, and second, he must present a feasible, readily implemented, less painful alternative that is prescribed by at least one state."[22]
Scholars, politicians, and those sentenced to death have various opinions about execution by firing squad.  In 2014, Representative Paul Ray from Utah described execution by firing squad as "probably the most humane way to kill somebody."[23]  Some scholars also argue that the firing squad is better than lethal injection as a means of execution because it is less likely to be botched and it is less painful.[24]  Additionally, "[i]nmates in Alabama, Ohio, Tennessee, and Texas have asked to be executed by firing squad, arguing that lethal injection is very likely to have a risk of serious harm," providing some evidence that if forced to choose, people would rather die by firing squad.[25]  Even Moore chose death by firing squad over the electric chair when he had to choose between them.
On the other hand, some, like Moore's lawyers, have argued that execution by firing squad is "barbaric."[26]  Some scholars contend that death by firing squad is not any less painful or less likely to be botched because "[h]urling projectiles toward an inmate in the hopes of causing cardiac failure, asphyxiation, or some other condition that will result in death, is far from an exact science."[27]  Additionally, the inmates requesting execution by firing squad reside in states that do not allow that method to carry out the death penalty.[28]  In those states that do allow inmates to choose death by firing squad, they rarely do, and if they do elect such a method, they do so for reasons other than to reduce pain.[29]
Moreover, the Americans Civil Liberties Union of South Carolina has criticized South Carolina's death penalty legislation as "modern-day lynching," in part because only 27% of the state's population is black but over half of those on death row are black.[30]  Executive director Frank Knaack stated, "[l]et's not kid ourselves, this bill is about finding a new way to restart executions within a racist, arbitrary, and error-prone system.  We cannot divorce the method of execution from the system itself."[31]
For those who oppose carrying out the death penalty by firing squad, the best route may be to go through legislatures rather than trying to have courts invalidate the method.  After all, "[s]hocking as they are, archaic methods of execution can affect how the public regards capital punishment," and the legislature is designed to respond to public sentiment.[32]  If our modern sensibilities recoil from the thought of the firing squad being humane, not only will we as a society have to grapple with what methods are humane, but also we will need to grapple with whether the death penalty as a whole is humane.  As one judge put it, "[i]f we, as a society, cannot stomach the splatter from an execution carried out by firing squad, then we shouldn't be carrying out executions at all."[33]
---
[1] Michelle Liu, South Carolina Inmate Picks Firing Squad over Electric Chair, AP News (Apr. 15, 2022), https://apnews.com/article/business-south-carolina-executions-5517b5184f8818bdd53e252af3b9cfc1.
[2] South Carolina's Planned Execution by Firing Squad Is on Hold for Now, NPR (Apr. 20, 2022, 2:38 PM), https://www.npr.org/2022/04/20/1093812483/firing-squad-execution-blocked-south-carolina.
[3] Liu, supra note 1.
[4] South Carolina's Planned Execution by Firing Squad Is on Hold for Now, supra note 2.
[5] Id.
[6] Id.
[7] Laurel Wamsley, With Lethal Injections Harder To Come by, Some States Are Turning to Firing Squads, NPR (May 19, 2021, 5:00 AM)), https://www.npr.org/2021/05/19/997632625/with-lethal-injections-harder-to-come-by-some-states-are-turning-to-firing-squad.
[8] Id.
[9] Id.
[10] Liu, supra note 1.
[11] U.S. Const. amend. VIII.
[12] Methods of Execution, Death Penalty Info. Ctr., https://deathpenaltyinfo.org/executions/methods-of-execution (last visited Apr. 25, 2022).
[13] 99 U.S. 130 (1878).
[14] Id. at 134–35
[15] Id. at 135–36.
[16] Rob Warden & Daniel Lennard, Death in America Under Color of Law: Our Long, Inglorious Experience with Capital Punishment, 13 Nw. J. L. & Soc. Pol'y 194, 214 (2018).
[17] Id.
[18] Id.
[19] 553 U.S. 35 (2008) (plurality opinion).
[20] 135 S. Ct. 2726 (2015).
[21] 139 S. Ct. 1112 (2019).
[22] Stephanie Moran, Note, A Modest Proposal: The Federal Government Should Use Firing Squads to Execute Federal Death Row Inmates, 74 U. Mia. L. Rev. 276, 296 (2019).
[23] Mark Berman, The Recent History of States Contemplating Firing Squads and Other Execution Methods, Wash. Post (May 22, 2014), https://www.washingtonpost.com/news/post-nation/wp/2014/05/22/the-recent-history-of-states-contemplating-firing-squads-and-other-execution-methods/.
[24] See, e.g., Moran, supra note 22, at 299 ("[S]cientific research indicates that the initial pain felt by the victim may be comparable to being punched in the chest. There is some indication that the pain may also be hampered by an 'adrenaline surge.'") (quoting Christopher Q. Cutler, Nothing Less than the Dignity of Man: Evolving Standards, Botched Executions and Utah's Controversial Use of the Firing Squad, 50 Cleveland St. L. Rev. 335, 413 (2002)).
[25] Id. at 304.
[26] South Carolina's Planned Execution by Firing Squad Is on Hold for Now, supra note 2
[27] Michael Conklin, No, the Firing Squad Is Not Better Than Lethal Injection: A Response to Stephanie Moran's A Modest Proposal, 44 Seattle U. L. Rev. 357, 369 (2021).
[28] Id. at 362
[29] Id.
[30] Wamsley, supra note 7.
[31] Id.
[32] Id.
[33] Wood v. Ryan, 759 F.3d 1076, 1103 (9th Cir. 2014) (Kozinski, C.J., dissenting), vacated by Ryan v. Wood, 573 U.S. 976 (2014).