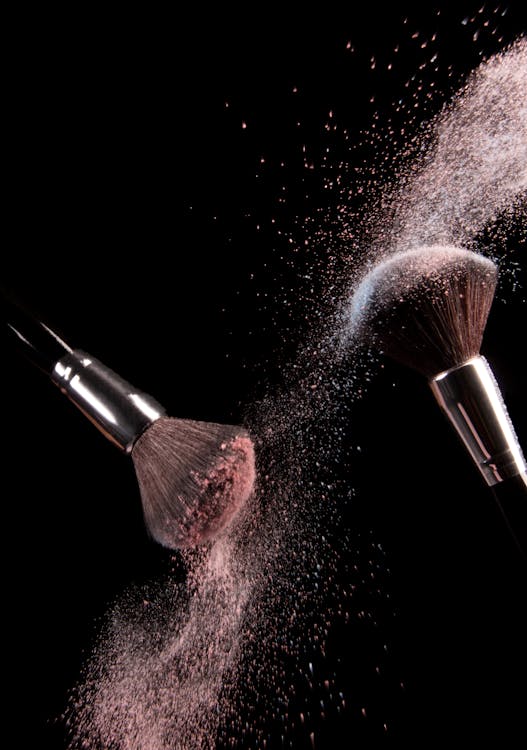 Lexi Brock
Popular documentaries, like "Not So Pretty," have recently drawn attention to several issues in the cosmetics industry, like asbestos-contaminated products and toxic ingredient lists, that have otherwise gone largely unnoticed and unregulated.[1] The cosmetic industry was able to avoid "strict" regulatory oversight for nearly a century.[2] However, that did not stop Americans from pouring billions of dollars into the cosmetic industry year in and year out.[3]
What Does Clean Mean?
Only recently did popular retailers and brands buy into the "clean beauty" movement.[4] On a broad level, "clean beauty"' touts better-for-you ingredients and products free from certain parabens, sulfates, oils, phthalates, and more.[5] However, as critics have pointed out, "there is no clear definition of clean beauty — and no consensus on the specific substances and chemicals that should be avoided or embraced. As awareness of the lack of regulation in the beauty industry has risen in recent years, so too has skepticism about the "'clean' movement."[6]
Increased consumer awareness and skepticism have spawned several high-level lawsuits and led to new federal regulations. In fact, a federal class action lawsuit, Finster v. Sephora, was filed in the Northern District of New York in November 2022 which called into question precisely what "clean" means.[7] The complaint accuses Sephora of misrepresenting what "Clean at Sephora" means, and specifically that "a significant percentage" of products labeled "Clean at Sephora" actually "contain ingredients inconsistent with how consumers understand this term."[8]
Additionally, the complaint gives an example of a supposedly "Clean at Sephora" product which contains several synthetic ingredients inconsistent with the clean product pledge.[9] Therefore, the complaint states that "[a]s a result of the false and misleading representations, the Product is sold at a premium price, . . . higher than similar products, represented in a non-misleading way, and higher than it would be sold for absent the misleading representations and omissions."[10] This is but one example of how an unregulated cosmetic industry can mislead and potentially harm consumers.
The Modernization of Cosmetics Regulation Act
At the end of 2022, "[a]s part of the Consolidated Appropriations Act . . . President Biden signed into law the Modernization of Cosmetics Regulation Act of 2022 ("MoCRA"). [11] MoCRA is the first update to federal cosmetics regulation in over eighty years.[12] In addition to greatly expanding the regulatory oversight granted to the U.S. Food and Drug Administration ("FDA") to oversee the cosmetics industry, "MoCRA [also] implements new compliance requirements" for cosmetic companies.[13]
MoCRA requires facilities that produce cosmetics to register with the FDA by December 29, 2023.[14] Cosmetic manufacturers will also be required to include contact information and certain allergens on product labels, and keep adequate records detailing product safety.[15] MoCRA also grants the FDA mandatory recall authority and access to records relating to cosmetic products that represent a health threat to consumers.[16] Further, MoCRA instructs the FDA to implement rules regarding good manufacturing practices ("GMP"), fragrance allergens, and talc.[17]
Johnson & Johnson: Talc and the Texas Two-Step
The Not So Pretty documentary cautioned consumers against products containing talc because of the risk of asbestos contamination.[18] One would assume that potential asbestos contamination in talc-based products would have always been under heavy regulatory scrutiny, but that is not necessarily the case partially due to Johnson and Johnson's influence in the space, specifically in regard to the company's infamous" talc-based baby powder.[19] For years, Johnson and Johnson has utilized legal and lobbying efforts to escape regulation and liability.[20]
Most recently, the Third Circuit Court of Appeals unanimously voted to dismiss Johnson and Johnson's use of a controversial strategy, known as the Texas Two-Step, to resolve claims from consumers alleging that the company's products cause cancer.[21] The Texas Two-Step "involves a company spinning off a unit and transferring its tort liability to that unit. The spinoff is then put into bankruptcy to manage that liability without putting the assets of the original company into play."[22] The Third Circuit's rebuke of this tactic combined with MoCRA's mandate that the FDA "establish required standardized testing methods for detecting and identifying asbestos in talc-containing cosmetic products[23]," are likely to play a significant role in cracking down on cosmetic regulation from Fortune 500 companies to new indie cosmetic brands.
The Future of Cosmetic Consumer Protection and Regulation
Recent documentaries, articles, and exposés represent a growing generation of conscious cosmetic consumers that seek to hold the beauty industry accountable. While there are several ways that cosmetic manufacturers can mislead or harm their customers, from dangerous ingredients to misleading advertising, it would seem that the federal government intends to hold the industry as a whole more accountable than in decades past. The FDA's implementation of MoCRA has the potential to completely reshape the cosmetic industry and protect consumers at a level not yet seen.
---
[1] Linda Reinstein, HBO Max Docuseries "Not So Pretty" Spotlights the Dangers of Asbestos in Talc-Based Cosmetics, Asbestos Disease Awareness Organization (Apr. 26, 2022), https://www.asbestosdiseaseawareness.org/newsroom/blogs/hbo-max-docuseries-not-so-pretty-spotlights-the-dangers-of-asbestos-in-talc-based-cosmetics-beware-toxic-asbestos-imports-and-use-continue/.
[2] Priyanka Narayan, The Cosmetics Industry Has Avoided Strict Regulation For Over A Century. Now rising health concerns has FDA Inquiring, CNBC (Aug. 2, 2018, 10:08 AM)
[3]Reinstein, supra note 1.
[4] Elizabeth Paton, The Dirt on Clean Beauty, N.Y. Times (Jan. 9, 2023), https://www.nytimes.com/2023/01/04/style/clean-beauty.html.
[5] Id.
[6] Id.
[7] Class Action Complaint, Finster v. Sephora USA Inc., (No. 6:22-cv-1187).
[8] Id. at 3.
[9] Id. at 3.
[10] Id. at 5.
[11] Christopher Hanson, First Major Overhaul of Cosmetics Regulation Since FDR Administration, The National L. Rev. (Jan. 18, 2023), https://www.natlawreview.com/article/first-major-overhaul-cosmetics-regulation-fdr-administration.
[12] Id.
[13] Id.
[14] Id.
[15] Id.
[16] Id.
[17] Id.
[18] HBO Max Docuseries "Not So Pretty" Spotlights the Dangers of Asbestos in Talc-Based Cosmetics, supra note 1.
[19] Id.
[20] Id.
[21] In re LTL Mgmt., LLC, No. 22-2003, 2023 WL 1098189 (3d Cir. Jan. 30, 2023).
[22] James Nani, J&J's 'Texas Two-Step' Talc Bankruptcy Strategy Remains in Doubt, Bloomberg Law (Apr. 8, 2022, 6:00 AM), https://news.bloomberglaw.com/bankruptcy-law/j-js-texas-two-step-talc-bankruptcy-strategy-remains-in-doubt.
[23] Hanson, supra note 10.
Photo by Marcelo Moreira via Pexels