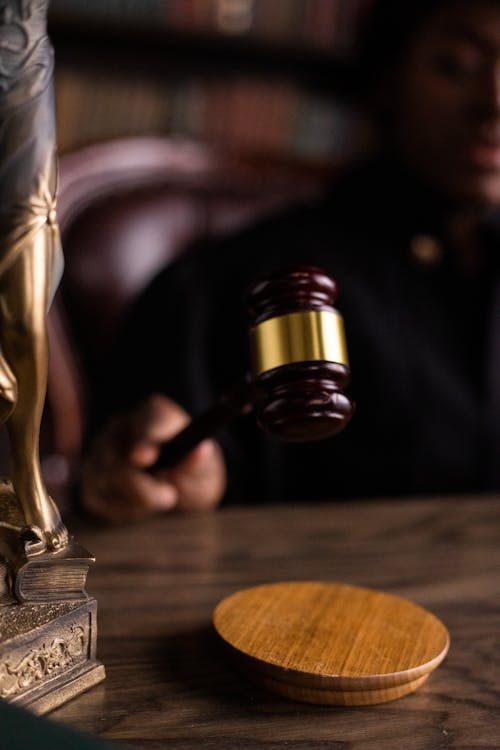 By Allison Lizotte
In the early hours of the morning on January 1st, 2017, a gunman opened fire in a nightclub in Istanbul, Turkey.[1]  The attack, for which ISIS claimed responsibility, killed 39 people and left nearly 70 others injured.[2]  Six years later, a lawsuit related to the massacre has made its way before the United States Supreme Court, threatening to hold large tech companies accountable and shake up the way they run their businesses.[3] 
Shortly after the Istanbul attack, American relatives of Nawras Alassaf, one of the 39 people killed, filed a complaint in the Northern District of California against Twitter, Google, and Facebook, alleging violations of the Anti-Terrorism Act ("ATA")[4].  In the complaint, the Plaintiffs argued that the Internet companies played a central role in ISIS's growth by permitting the organization to "recruit members, issue terrorist threats, spread propaganda, instill fear, and intimidate civilian populations."[5]  The Plaintiffs claim that, despite having the ability to remove and review content posted by users, Twitter, Google, and Facebook have allowed terrorist organizations like ISIS to use their platforms for many years with "'little or no interference.'"[6]  The issue now before the Supreme Court is whether these Internet giants may be held liable for aiding and abetting international terrorism by failing to remove pro-ISIS content from their websites.[7]
This case is one of two currently before the Supreme Court on whether Internet companies can be held accountable for inflammatory content posted by users.[8]  The second case, similar in nature to the first, is a lawsuit against Youtube brought "by the family of an American woman killed in a Paris attack by Islamist militants."[9]  While the cases both bring claims under the ATA, the second case raises an additional and controversial scope question regarding Section 230 of the Communications Decency Act, which provides certain legal immunity to Internet companies.[10]  Should the Supreme Court rule in the favor of the Internet companies in the case related to the Istanbul attacks, it might avoid tackling the stickier issue of Section 230 required by the second case.[11]
The Communications Decency Act ("the Act") was enacted by Congress in 1996[12], "when websites were young and perceived to be vulnerable."[13]  Section 230 of the Act ensured that website companies "would not get bogged down in lawsuits if users posted material to which others might object, such as bad restaurant reviews or complaints about neighbours."[14]  The relevant provision states that "[n]o provider or user of an interactive computer service shall be treated as the publisher or speaker of any information provided by another information content provider."[15]  Rather than risk "chilling free speech,  Congress 'made a policy choice … not to deter harmful online speech through the separate route of imposing tort liability on companies that serve as intermediaries for other parties' potentially injurious messages."[16] 
In passing Section 230, Congress sought "'to empower interactive computer service providers to self-regulate.'"[17]  However, as the Internet has evolved over the last thirty-plus years, cases like the two currently before the Supreme Court highlight the issues that come with allowing Internet companies to self-regulate.  As the current cases suggest, many of these issues arise when Internet companies take a minimalist approach to self-regulation and allow users to post controversial content with "'little or no interference.'"[18]  Should the Supreme Court decide to restrict the scope of Section 230, tech companies could potentially be held liable for harm caused by content posted by users of their platforms, such as propaganda posted by terrorist organizations.  It is not difficult to imagine how such a restriction could result in an onslaught of litigation and cause detrimental financial burdens for these companies.
After hearing oral arguments on February 22nd and 22rd of this year, the Court remains uncertain about whether it will reach the Section 230 issue with the cases at hand.[19]  Justice Amy Coney Barrett, for example, "suggested that the [law]suit . . . lacks the kind of facts" necessary to hold the Internet companies liable under the ATA, and Justice Neil Gorsuch said he did not see how the Plaintiffs' complaint "lines up" with the elements required under the ATA statute.[20]  If the Court dismisses the lawsuits due to these ATA-related shortcomings, it could "avoid" addressing Section 230 altogether.[21]
However, with the public becoming increasingly critical of the legal immunity afforded to large tech companies under Section 230,[22] it will be interesting to see if the Supreme Court will choose to narrow the scope of the current law.  Additionally, President Biden and former President Trump have each called for an overhaul of Section 230, suggesting that the issue before the Court will be of particular interest heading into the 2024 presidential election.[23]  Given the heightened public interest in the scope of the Act, it remains possible that the Court will confront Section 230 again in the near future, even if the Court fails to reach the issue in the current cases.
[1] Istanbul New Year Reina Nightclub Attack 'Leaves 39 Dead', BBC News (Jan. 1, 2017, 4:03 AM),  https://www.bbc.com/news/world-europe-38481521.
[2] Doreen Mccallister, ISIS Claims Responsibility in Turkish Nightclub Attack; U.S. Man Among Wounded, NPR (Jan. 2, 2017), https://www.npr.org/sections/thetwo-way/2017/01/02/507848348/isis-claims-responsibility-in-turkish-nightclub-attack-u-s-man-among-the-wounded.
[3] Andrew Chung & John Kruzet, U.S. Supreme Court Raises Doubts About Suit Against Twitter Over Istanbul Massacre, Reuters, https://www.reuters.com/legal/us-supreme-court-weighs-suit-against-twitter-over-istanbul-massacre-2023-02-22/ (Feb. 22, 2023, 4:51 PM).
[4] Gonzalez v. Google LLC, 2 F.4th 871, 879, 883 (9th Cir. 2021).
[5] Id. at 883.
[6] Id.
[7] Jessica Gresko & Mark Sherman, Supreme Court Seems to Favor Tech Giants in Terror Case, AP (Feb. 22, 2023), https://apnews.com/article/us-supreme-court-technology-crime-business-internet-6e4551a3f39461e77a82ff577e24e6e7.
[8] Chung & Kruzet, supra note 3.
[9] US Supreme Court Weighs Suit Against Twitter Over 2017 Istanbul Massacre, The Economic Times, https://economictimes.indiatimes.com/tech/technology/us-supreme-court-weighs-suit-against-twitter-over-2017-istanbul-massacre/articleshow/98153645.cms (Feb. 22, 2023, 5:13 PM).
[10] Gonzalez, 2 F.4th at 882–83, 886.
[11] Adam Liptak, Supreme Court Wrestles With Suit Claiming Twitter Aided Terrorists, N.Y. Times (Feb. 22, 2023), https://www.nytimes.com/2023/02/22/us/supreme-court-twitter-terrorism.html.
[12] Gonzalez, 2 F.4th at 886.
[13] What is Section 230? A Law Regulating Web Communications Comes Before the Supreme Court, The Economist (Feb. 20, 2023), https://www.economist.com/the-economist-explains/2023/02/20/what-is-section-230?utm_medium=cpc.adword.pd&utm_source=google&ppccampaignID=17210591673&ppcadID=&utm_campaign=a.22brand_pmax&utm_content=conversion.direct-response.anonymous&gclid=EAIaIQobChMIls2n4oa-_QIVUP7jBx0CBAaREAAYASAAEgJcqvD_BwE&gclsrc=aw.ds.
[14] Id.
[15] 47 U.S.C. § 230(c)(1)
[16] Gonzalez, 2 F.4th at 886 (quoting Carafano v. Metrosplash.com, Inc., 339 F.3d 1119, 1123 (9th Cir. 2003)).
[17] Gonzalez, 2 F.4th at 886 (quoting Force v. Facebook, Inc., 934 F.3d 53, 7879 (2d Cir. 2019)).
[18] Gonzalez, 2 F.4th at 883.
[19] See Gresko & Sherman, supra note 7.
[20] Id.
[21] Id.
[22] What is Section 230? A Law Regulating Web Communications Comes Before the Supreme Court, supra note 13.
[23] Id.
Photo by Ekaterina Bolovtsova via Pexels