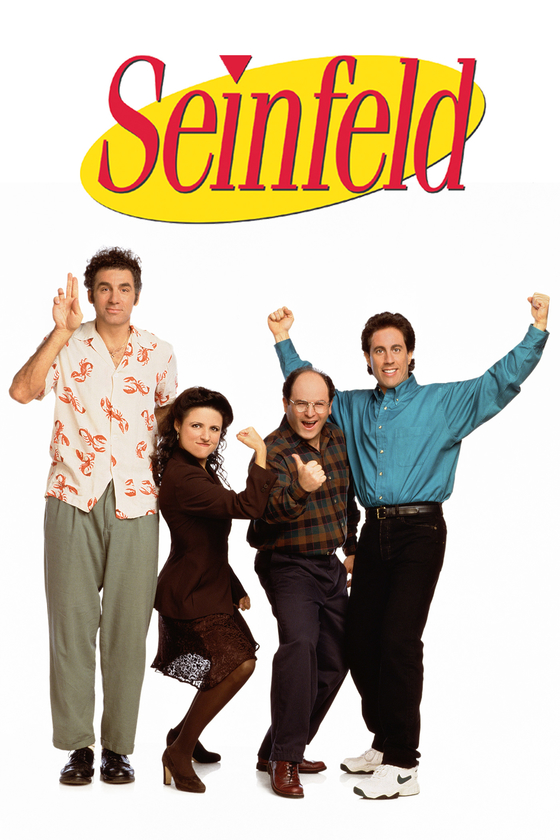 By: Meghan Falk
In sharp contrast to Jerry Seinfeld's fictional trip to the courthouse, where he ended up in prison for "criminal indifference" in the series finale of Seinfeld, a judge ruled on February 26, 2021 that Seinfeld be reimbursed for legal fees after arguing against an "opportunistic" copyright lawsuit.[1] 
In early 2018, Seinfeld's one-time collaborator, Christian Charles, brought a lawsuit against Seinfeld asserting he owned copyrights in Comedians in Cars Getting Coffee.[2]  The show featured Seinfeld interviewing guests while driving in vintage cars, and it moved to Netflix in 2017.[3]  The original dispute boiled down to a statute of limitations issue. 
In a light most favorable to Charles, he had "produced a treatment for Comedians in Cars Getting Coffee and worked with Seinfeld to shoot the pilot."[4]  Seinfeld insisted that Charles's involvement was "limited to a work-for-hire directing role" and he "repeatedly rejected Charles's requests for backend compensation" although he paid Charles's production company over $100,000 for the pilot.[5]  Seinfeld ultimately produced and distributed the show without crediting Charles, and the pilot premiered in 2012.[6] 
The Copyright Act imposes a three-year statute of limitations period.[7]  Since this claim turned on who owned the copyright, the "clock beg[an] to run when the claimant receive[d] notice that someone else claim[ed] sole authorship or ownership of the disputed work."[8]  The Court held that Charles had notice as early as 2011, when Seinfeld refused to send backend compensation, and as late as 2012, when the pilot aired without crediting Charles.[9]  Therefore, the statute of limitations expired in 2015––at the latest.  In 2017, Netflix and Seinfeld reached a $100 million distribution deal.[10]  After the news of this deal became public late in 2017, Charles contacted Seinfeld and demanded mediation; Charles ultimately sued for copyright infringement in February 2018.[11] 
The district court held that Charles's claim was time-barred as it was outside of the statute of limitations.[12]  The Second Circuit affirmed.[13]  Charles further appealed to the Supreme Court and certiorari was denied.[14]  The magistrate judge recommended that Seinfeld should not receive any monetary awards in the form of attorney's fees, which Seinfeld then challenged. [15]  Seinfeld's reimbursement of attorney's fees was the issue presented in this most recent decision.[16]
Under Section 505 of the Copyright Act, a court may require the losing party to pay attorney's fees of the prevailing party in a copyright action.[17]  This awarding of fees, however, is not automatic and is a discretionary matter for the court.[18]  The ultimate awarding of fees hinges on "the objective reasonableness of the losing party's position," as courts are more willing to "award fees against a party whose arguments lack a factual or legal basis."[19]  Charles argued that his suit was not objectively unreasonable because of a recent Sixth Circuit decision, Everly v. Everly.[20]  The Everly court utilized a different timeline for determining when a copyright claim for an author's termination-of-transfers rights had accrued, holding that the claim does not accrue until another party repudiates the claimant's status as author.[21]  The Everly court was clear to state its holding only applied to "an authorship claim without a corresponding ownership claim."[22]
Charles attempted to frame his claim as one about authorship rather than ownership, to make the argument that it was not time-barred.[23]  But, to sue for copyright infringement, an individual must own the copyright, and therefore authorship would only work as a path to ownership.[24]  In rejecting Charles's claim, the court pointed to two parts of the Everly decision that would make it inapplicable here: (1) the Sixth Circuit relied on Second Circuit precedent "that would bar Charles's claims"[25]; and (2) "[c]ases involving the termination-of-transfers right . . . are different from 'ownership cases in which a defendant has raised a statute of limitations defense based on the defendant's repudiation of the plaintiff's authorship.'"[26] 
The court ultimately held that Charles's claim was not "objectively reasonable,"[27] and stated that it was "quite confident that Charles's case would have met the same end in the Sixth Circuit."[28]  The court furthered that Charles's claim was merely "opportunistic."[29]  It reasoned that Charles "received a substantial payment for his work on the show's pilot and brought suit only years later once Seinfeld had signed a lucrative distribution deal with Netflix."  The court backed up its award of damages, arguing that "[s]ubstantial deterrence" serves to counterbalance "the prospect of a huge payday [which] may entice litigants to pursue claims with little or no merit."[30]  The court deferred consideration of the amount of fees "pending further briefing."[31]
While Seinfeld's legal team was happy with the result, Charles's attorney "told Law360 that his client believe[d] this ruling [was] the 'worst possible decision for a copyright owner' and that it would 'engender further mistrust of the legal system.'"[32]  However, Charles was not the owner of the copyright and the decision will arguably benefit copyright owners who rightfully defend their rights to that copyright protection.  It protects them from having to spend a lot of their own money fending off claims that merely seek to take advantage of the success of the copyright owner. 
There has been evidence that opportunistic IP litigation is a problem that has been growing.[33]  They've grown as a result of intellectual property becoming more valuable and higher numbers of copyrights and other forms of intellectual property.[34]  These lawsuits "impose direct and indirect costs on defendants and society."[35] 
Ultimately, the decision appears to be one that should serve as deterrence to others who seek to bring such "opportunistic" claims.  Typically, defendants have settled such opportunistic claims because of fear of the high costs of litigation,[36] however, this decision may incentivize them to defend at the cost of the opportunistic plaintiff.  It's not reasonable to bring a copyright claim more than two years after the statute of limitations has run, especially if it's right after a $100 million pay-day for the copyright owner.  In awarding fees, the court hoped to deter others from bringing cases with nothing objectively reasonable backing them up factually or legally.
---
[1] Charles v. Seinfeld, No. 18-cv-1196, 2021 U.S. Dist. LEXIS 36461, at *12–13 (S.D.N.Y. Feb. 26, 2021).
[2] Id. at *1.
[3] Bill Donahue, Seinfeld Wins Legal Fees After Beating 'Comedians' Case, Law360 (Feb. 26, 2021, 1:17 PM), https://www.law360.com/articles/1359395/print?section=ip.
[4] Seinfeld, 2021 U.S. Dist. LEXIS 36461, at *2.
[5] Id.
[6] Id.
[7] 17 U.S.C. § 507(b).
[8] Seinfeld, 2021 U.S. Dist. LEXIS 36461, at *12–13.
[9] Id. at *4.
[10] Id. at *2.
[11] Id. at *2–3.
[12] Id. at *4; Charles v. Seinfeld, 410 F. Supp. 3d 656, 661 (S.D.N.Y. 2019).
[13] Seinfeld, 2021 U.S. Dist. LEXIS 36461, at *4; Charles v. Seinfeld, 803 F. App'x 550, 552 (2d Cir. 2020).
[14] Seinfeld, 2021 U.S. Dist. LEXIS 36461, at *5; Charles v. Seinfeld, No. 20-661, 2020 WL 7327869, at *1 (U.S. Dec. 14, 2020)
[15] Seinfeld, 2021 U.S. Dist. LEXIS 36461, at *5.
[16] Id.
[17] 17 U.S.C. § 505.
[18] Seinfeld, 2021 U.S. Dist. LEXIS 36461, at *5.
[19] Id.
[20] 958 F.3d 442 (6th Cir. 2020).                                                                                                                
[21] Seinfeld, 2021 U.S. Dist. LEXIS 36461, at *7–8, 10; Everly, 958 F.3d at 452–53.  In this claim, the author must be put on notice specifically that their claim of authorship is disputed for the clock to begin to run on the statute of limitations. 
[22] Everly, 958 F.3d at 453.
[23] Seinfeld, 2021 U.S. Dist. LEXIS 36461, at *9.
[24] Id.  The court used the correct rule for a copyright infringement claim centering on ownership, which requires that the clock start running for the statute of limitations when the person is put on notice that someone else claims to own the copyright. Id. at *10.
[25] Id. at *11.
[26] Id.
[27] Id. at *6.
[28] Id. at *11.
[29] Id. at *12.
[30] Id.
[31] Id. at *13.
[32] Donahue, supra note 3.
[33] Michael J. Meurer, Controlling Opportunistic and Anti-Competitive Intellectual Property Litigation, 44 B.C. L. Rev. 509, 516 (2003).
[34] Id. at 519.
[35] See id. (referencing the costs of settlement payments, direct legal costs, and indirect costs to defendants seeking to minimize their exposure to such suits).
[36] Id. at 516.