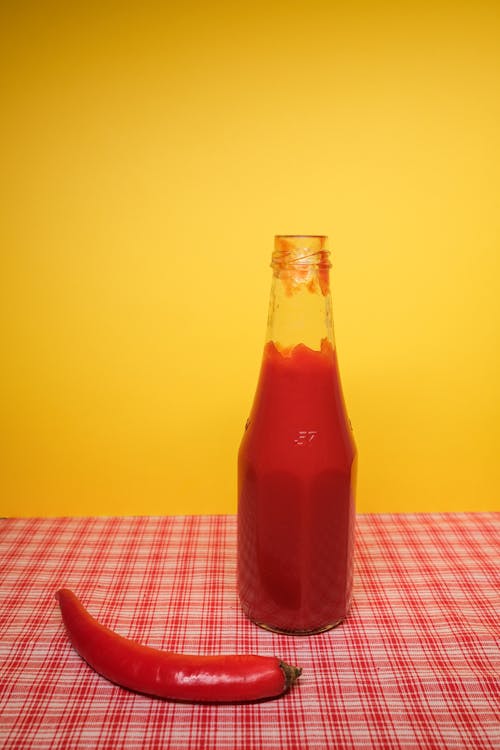 Luke Shapiro
Wake Forest University students who take a short drive North of campus might notice a familiar logo on the side of an otherwise nondescript brick building. The red, lassoing cowboy of "Texas Pete" hot sauce greets visitors to the T.W. Garner Foods ("Garner Foods") facility in Winston-Salem, North Carolina. Locals are proud to share the fun fact that Garner Foods has produced a variety of hot sauces under the Texas Pete label from their North Carolina facility since the early 20th Century.[1] Unfortunately, not everyone finds this fact so "fun," and, recently, some were perturbed enough to bring the issue to federal court.
Phillip White, a California man, is the named plaintiff in a federal class action lawsuit brought against Garner Foods in the Central District of California.[2] Sometime around September of 2021, Mr. White entered a Ralph's store in Los Angeles, California and found exactly the hot and spicy ingredient he was looking for: a bottle of Texas Pete Original Hot Sauce.[3] To Mr. White's dismay, he wouldn't find out until far too late that there was "nothing Texas about" the hot sauce he chose.[4] Mr. White claims that if he had known the sauce's true origins "he would not have purchased the Product or, would have paid significantly less for it."[5]
In response, this lawsuit seeks to bring to light that Texas Pete is a Carolinian, righting the wrong done when class members like Mr. White bought sauce thinking otherwise and saving future spicy food lovers from the same fate.[6] On behalf of two classes, the lawsuit alleges five different counts against Garner Foods, ranging from violations of California state competition and advertising laws to common law breach of warranty claims.[7]
The complaint emphasizes the gravity of Garner Foods's transgression with a four-page geographical and historical analysis of hot sauce varietals and the significance of Texas hot sauce.[8] Mr. White informs the court that today's distinct Texas hot sauce is the result of centuries of crafting, pre-dating Spanish colonization of the territory.[9] Thus, "it is no surprise that Texas takes great pride in its hot sauce" and out-of-state consumers will pay a premium to taste the tradition in every bottle of genuine Texas hot sauce.[10]
Mr. White alleges that Garner Foods recognized the value of Texas's stature in the world of hot sauce and sought to capitalize on the demand for Texas hot sauce.[11] To accomplish this, the complaint suggests that Garner Foods set out to intentionally deceive purchasers by naming and labeling the sauce in a way that suggests it is authentic, made-in-Texas hot sauce.[12] Among the deceptive components of the label are a single white star, which the complaint claims evokes the Texas "lone star" state flag, and a cowboy with a lasso.[13] The products' back labels do indicate that Garner Foods is located in North Carolina, but Mr. White argues that this label is not clear enough, and, if it is, consumers shouldn't be expected to look at the back label of products they purchase.[14]
Mr. White contests that these facts are enough to show five different legal causes of action. For a subclass of those who purchased the products in California, the complaint alleges three violations of California law: (1) Unfair Competition Law (Cal. Bus. & Prof. Code §§ 17200, et seq.); (2) False Advertising Law (Cal. Bus. & Prof. Code §§ 17500, et seq.); and (3) Consumers Legal Remedies Act (Cal. Civ. Code §§ 1750, et seq.).[15] For a nationwide class of purchasers, the complaint alleges breach of warranty under two theories and unjust enrichment/restitution.[16] To remedy these claims, Mr. White asks the court for, among others, the following: (1) damages corresponding with how much Mr. White or other class members would have paid for the product if he had known its true origins; (2) punitive damages for the alleged maliciousness of the Garner Foods' actions; and (3) injunctive relief forcing Garner Foods to immediately cease and desist selling, marketing, distributing the unlawful products and to engage in affirmative ad campaign to "dispel the public misperception."[17]
In early November 2022, Garner Foods filed a motion to dismiss the entire action.[18] Procedurally, Garner Foods moves to dismiss based on Federal Rules of Civil Procedure 12(b)(6), 9(b), and 12(b)(1), arguing failure to state a claim, a lack of particularity around the fraud claim, and lack of standing, respectively.[19] The Rule 12(b)(6) motion rests primarily on the contention that, to a reasonable consumer, the label imagery does not signal any explicit claim to be from Texas, the back label's manufacturing location disclosure is more than sufficient to inform geographically-motivated consumers.[20] Both the complaint and the motion to dismiss reference Garner Foods' website, which describes the process of coming up with a name as more innocently searching for an "American" name that connotes spiciness.[21] Next, the Rule 9(b) motion argues that Mr. White failed to allege sufficient facts about how or why he was misled, leaving any fraud claim wanting.[22] Finally, the Rule 12(b)(1) motion alleges a lack of standing for injunctive relief.[23] Citing case law that suggests a named class representative must be likely to be wronged again in a similar way, Garner Foods argues that Mr. White cannot be similarly wronged again because the complaint admits that he is now aware of Texas Pete's true manufacturing location.[24]
Garner Foods' motion seems to poke significant holes in each of the complaint's claims, and it will be interesting to see if this lawsuit makes it out of the motion to dismiss phase, in part or at all. If the lawsuit is able to survive the motion to dismiss, it appears that it will still be an uphill battle to prevail at trial. The product labeling,[25] especially in light of the explanation on Texas Pete's website,[26] is not likely to deceive a reasonable consumer as is required by the California statutes,[27] and can hardly be said to constitute any warranty, express or implied. In sum, Mr. White's complaint was definitely spicy, but it seems unlikely that consumers will see a rebranded "Carolina Pete" on grocery store shelves any time soon.
---
[1] Texas Pete, The History of Texas Pete, https://texaspete.com/about/.
[2] Complaint at 1, 4, White v. T.W. Garner Food Co. (C.D. Cal. 2022) (No. 2:22-cv-06503).
[3] Id. at 5.
[4] Id. at 1.
[5] Id. at 5.
[6] Id. at 3.
[7] Id. at 29–45.
[8] Id. at 9–12.
[9] Id. at 11.
[10] Id. at 11–12.
[11] Id. at 2.
[12] Id. at 12.
[13] Id.
[14] Id. at 14, 17.
[15] Id. at 29, 37, 39.
[16] Id. at 42–44.
[17] Id. at 46.
[18] Defendant's Motion of Notice and Motion to Dismiss at 1, White v. T.W. Garner Food Co. (C.D. Cal. 2022) (No. 2:22-cv-06503).
[19] Id. at 4–5.
[20] Id. at 2, 7–14.
[21] Complaint at 14; Defendant's Motion of Notice and Motion to Defense at 12; Texas Pete, The History of Texas Pete, https://texaspete.com/about/.
[22] Defendant's Motion of Notice and Motion to Defense at 15–16.
[23] Id. at 21–22.
[24] Id. at 22.
[25] Complaint at2, 14.
[26] Texas Pete, supra note 1.
[27] Defendant's Motion of Notice and Motion to Defense at 6  (citing Steinberg v. Icelandic Provisions, Inc., 2022 WL 220641, at *3 (N.D. Cal. Jan. 25, 2022)).
---
Photo by Alena Shekhovtcova via Pexels