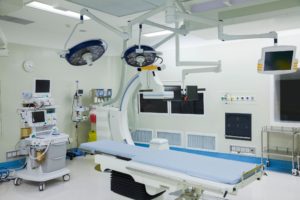 By Sophia Blair
On November 22, 2016, the Fourth Circuit published Raplee v. United States of America, a civil case. John Raplee ("Raplee") challenged the dismissal of his Federal Tort Claims Act ("FTCA") complaint for being untimely. On appeal Raplee contended that by filing a timely state administrative claim, the action began pursuant to the FTCA's limitation period under 28 U.S.C. § 2401(b) (2012). In the alternative, Raplee argued that equitable tolling excused his failure to file within the limitations period. The Fourth Circuit rejected both arguments because an action is begun under the FTCA only by filing in federal court, and Raplee failed to demonstrate any extraordinary circumstances that warranted equitable tolling.
Facts and Procedural History
Pursuant to 28 U.S.C. § 2674, the FTCA exposes the United States to liability for the torts of its employees. In this case Raplee argued that his surgeon, an employee of the United States, negligently positioned him while he was under anesthesia, leading to permanent damage to his muscles and nerves. The FTCA requires a two-step process that requires that the plaintiff must first file his claim with the appropriate federal agency. If the agency denies the claim, the plaintiff may file an action against the United States. A complaint must be filed within six months of the agency mailing notice of its denial.
On September 16, 2008 Raplee filed a claim with Health & Human Services ("HHS") through Martin Trpis ("Trpis"), an attorney at Ashcroft and Gerel ("Ashcroft"). Trpis left Ashcroft in 2010, after which other attorneys from the firm represented Raplee. On June 19, 2012, HHS mailed notice of its denial to Trpis at Ashcroft. Ashcroft returned the notice to HHS with a note saying the Trpis no longer worked there. Because of the six-month requirement, Raplee had until December 19, 2012 to begin an action. However, he did not file a claim in federal district court until May 3, 2013.
The action did not begin by filing a state administrative claim
Raplee's first argument on appeal was that he began the action pursuant to the FTCA by filing with the state agency. The Fourth Circuit analyzed whether an action began pursuant to § 2401(b) by determining the plain meaning of the statute. If a word, in this case "action," bears only one reasonable interpretation, the meaning is plain and controls. "Action" refers to a federal civil action. The Supreme Court settled the meaning of "action" in its promulgation of the Federal Rules of Civil Procedure in 1938. Fed. R. Civ. P. 2 (1938) states that "[there shall be one form of action to be known as 'civil action.'" § 2401(b) contemplates specifically a federal civil action. Therefore, the FTCA requires a plaintiff to bring a federal civil action within six months of a federal agency's notice of denial of the claim.
There were no extraordinary circumstances to warrant equitable tolling
Raplee's second argument on appeal was that he was entitled to equitable tolling even if his claim was untimely. Plaintiffs are entitled to equitable tolling only if they demonstrate that "they have pursued their rights diligently and extraordinary circumstances prevented them from filing on time." Holland v. Florida, 560 U.S. 631, 649 (2010). Equitable tolling is reserved for circumstances external to the party's conduct and where it would be "unconscionable to enforce the limitation period against the party and gross injustice would result." Harris v. Hutchinson, 209 F.3d 325, 330 (4th Cir. 2000).
Raplee argued that there are two reasons why the district court erred by asserting that he had failed to demonstrate extraordinary circumstances. First, Raplee argues that HHS wrongfully deprived him of notice of his claim by failing to send him a second notice when the first letter was returned. Second, Raplee argued that Trpis abandoned him and that constituted extraordinary circumstances pursuant to Maples v. Thomas, 132 S. Ct. 912 (2012). The Fourth Circuit rejected both arguments.
With respect to HHS' conduct, the Fourth Circuit established that HHS did everything they were supposed to do to provide notice. HHS sent the letter to the correct address, and even took the extra step of confirming the address once the letter was returned. The FTCA does not require more of agencies, and Raplee did not argue that it does. Furthermore, Raplee's failure to receive notice was largely the fault of the Ashcroft attorneys, not an external party. While unfortunate, it does not qualify as an extraordinary circumstance.
Responding to Raplee's abandonment argument, the Fourth Circuit distinguished Maples from the present case. In Maples, a death row prisoner defaulted on his habeas corpus claim for procedural reasons because his attorney had left his firm and no one took over. These facts are distinguishable because this is a civil suit for damages, not a habeas claim. Whereas there is no redemption for habeas petitioners, a plaintiff in a civil case may recover those damages from his attorney. Additionally, Trpis' abandonment did not cause Raplee to miss the filing deadline. The other Ashcroft attorneys took over the case two years before the deadline passed. Therefore, there were no extraordinary circumstances to warrant equitable tolling.
Disposition
The Fourth Circuit affirmed the dismissal of Raplee's FTCA claim because he did not file a claim in federal district court in a timely manner, and the facts did not warrant equitable tolling.