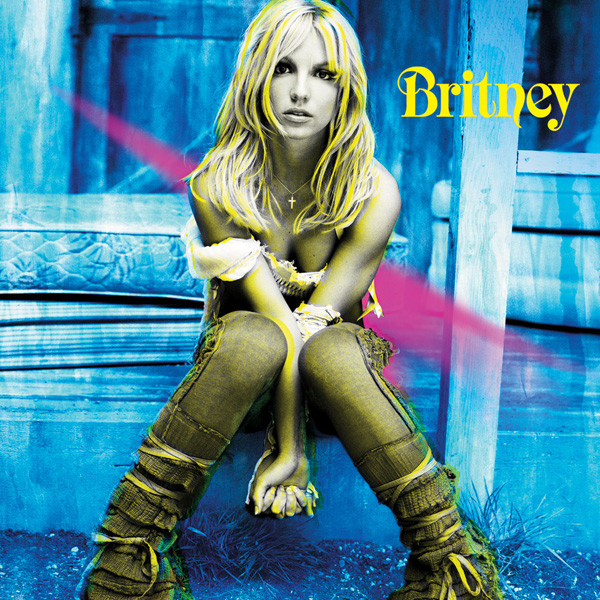 By Catherine A. Sims
Pop icon Britney Spears, now 39 years old, has been under a legal conservatorship for 13 years.[1]  The singer, known for hits such as "Toxic," "Womanizer," "Oops!…I Did It Again," and "…Baby One More Time,"[2] lost all control over her personal finances, career, and estate in 2008, when a California state court appointed her father, Jamie Spears, as her conservator.[3]  In recent years, the public's attention has been drawn more and more to the unique circumstances of her conservatorship particularly with the #FreeBritney movement on social media,[4] recent court rulings in her case,[5] and the New York Times documentary "Framing Britney Spears."[6]
Generally, a conservatorship is "a court case where a judge appoints a responsible person or organization (called the 'conservator') to care for another adult (called the 'conservatee') who cannot care for himself or herself or manage his or her own finances."[7]  In appointing a conservator, the court is guided by the best interests of the conservatee.[8]  One of the most common forms of a conservatorship is a conservatorship established for an elderly person, where an adult child is appointed as conservator.[9]  Other common forms of conservatorships are those established for adults that have been seriously injured or have a cognitive impairment. [10]
Conservatorships are governed by state law,[11] and are typically permanent arrangements that last for the life of the conservatee.[12]  However, a judge may end the conservatorship if the conservatee, conservator, a relative or friend of the conservatee, or some other interested person requests the court terminate the conservatorship.[13]  The court may then ask a court investigator to evaluate both the case and the conservatee's condition to determine if it is in the best interests for the conservatee to regain control of her personal affairs and estate.[14]
The California court system distinguishes between probate conservatorships and mental health ("LPS") conservatorships.[15]  Probate conservatorships are the most common type of conservatorship and can cover the person, the estate, or both depending on the needs of the person.[16]  LPS conservatorships must be initiated by a local government agency and are only for adults that are diagnosed with a mental illness listed in the Diagnostic and Statistical Manual of Mental Disorders ("DSM"), which includes serious, biological disorders like schizophrenia, bipolar disorder, and clinical depression.[17]  LPS conservatorships may not be implemented for people with organic brain disorders, alcohol or drug addiction, or dementia if they do not also have a mental illness listed in the DSM.[18]  While probate conservatorships typically last indefinitely, LPS conservatorships only last for one year at which point the court must reappoint the conservator if needed.[19] 
Although Britney's conservatorship stemmed from mental health struggles, it was established in 2008 as a general probate conservatorship covering both her person and her estate.[20]  Her father, Jamie Spears, petitioned a California court to implement the conservatorship and to make him and an attorney, Andrew Wallet, co-conservators over Britney's "person" and her estate.[21]  The arrangement requires all of Britney's finances to be reported to the court annually, but also gives her father legal power to negotiate her business opportunities, sell her property, and even restrict her visitors.[22]  This presents an unusual case because under the conservatorship, Britney has continued to work, producing four albums, performing almost 250 shows for a Las Vegas residency, judging a TV talent show, and going on world tours.[23] Members of the legal community have noted that a conservatorship was "unusual for someone as young and productive as [Britney]."[24]
While the court determined that a conservatorship was necessary in 2008 to protect Britney and her children,[25] the question remains whether the conservatorship is still necessary.  In the past two years, legal activity around Britney's conservatorship has increased.  In March 2019, Wallet voluntarily resigned as co-conservator, requesting his powers be dissolved immediately and stating in court documents that "[s]ubstantial detriment, irreparable harm and immediate danger will result to the conservatee and her estate" if Wallet's resignation was not granted.[26]  This left Jamie as Britney's sole conservator until September 2019, when he stepped down from Britney's personal affairs, citing personal health issues, but he remained in control of her finances.[27] 
In September 2019, the court appointed Jodi Montgomery, Britney's "care manager" and a professional conservator, to temporarily manage Britney's personal life. [28]  In August 2020, Britney's lawyer stated that Britney was "strongly opposed" to her father regaining control of her personal life.[29]  Britney wanted her father completely off of her conservatorship, requesting Montgomery continue as conservator of her person and that a "qualified corporate fiduciary" be appointed as conservator of her estate.[30]  Montgomery's term as Britney's conservator has been extended multiple times over the past year, with the current appointment continuing until September 3, 2021.[31]
Although Britney's attorney requested in September 2020 that future court hearings regarding the conservatorship be open to the public, her case still remains sealed.[32]  Britney's attorney told the judge that Britney has said she is afraid of her father and she will not perform again as long as he is in charge of her career.[33]  In November 2020, the court did not grant Britney's request to have her father removed, but the judge did appoint an independent wealth management firm, Bessemer Trust, as a co-conservator and granted Britney rights to expand her legal team.[34]
In February 2021, Jamie argued that the co-conservatorship with Bessemer Trust "improperly reduced his powers over his daughter's estate."[35]  However, the court rejected Jamie's objection to the appointment of Bessemer Trust, allowing the conservatorship to proceed with Jamie and Bessemer Trust as co-conservators.[36]  While this may be seen as a "win" for Britney, she still wants her father off of her case completely.[37]  Looking forward, Britney's capacity and what is in her best interests should guide the judge's conclusion regarding the extent to which the conservatorship should continue and under whose control.
Although Britney's conservatorship may be a more unusual case, it highlights the types of conflict that can arise with conservatorships.  Particularly in California, courts must determine what is in the best interests of the conservatee, but this can be a tricky analysis especially when the conservatee petitions to have the appointed conservator removed or the conservatee's conditions change, raising questions of whether and to what extent the conservatorship should continue.
---
[1] Anastasia Tsioulcas, Judge Rules Against Britney Spears' Father in Conservatorship Dispute, NPR (Feb. 11, 2021, 8:34 PM), https://www.npr.org/2021/02/11/967176455/judge-rules-against-britney-spears-father-in-conservatorship-dispute.
[2] Britney Spears' 20 Biggest Billboard Hits, Billboard (Dec. 2, 2020), https://www.billboard.com/articles/columns/pop/464875/britney-spears-songs-best-hits/.
[3] Spears v. Conservatorship Papers, No. BP108870, 2008 WL 460912 (Cal. Super. Ct. Feb. 1, 2008); Tsioulcas, supra note 1.
[4] Brittany Spanos, #FreeBritney: Understanding the Fan-Led Britney Spears Movement, Rolling Stone (Feb. 8, 2021, 1:30 PM), https://www.rollingstone.com/feature/freebritney-britney-spears-legal-829246/.
[5] Megan McCluskey, What to Know About Britney Spears, Her Conservatorship and the #FreeBritney Movement, Time (Jan. 8, 2021, 10:00 AM), https://time.com/5921720/britney-spears-conservatorship-free-britney/.
[6] Framing Britney Spears (The N.Y. Times Co. Feb. 5, 2021).
[7] Cal. Prob. Code § 1801 (West 2021); Conservatorships, California Courts, https://www.courts.ca.gov/selfhelp-conservatorship.htm?rdeLocaleAttr=en (last visited Mar. 4, 2021).
[8] Prob. § 1812(a); Conservatorships, supra note 7.
[9] Conservatorships and Adult Guardianships, NOLO, https://www.nolo.com/legal-encyclopedia/conservatorships-adult-guardianships-30063.html (last visited Mar. 4, 2021).
[10] Id.; Tsioulcas, supra note 1.
[11] Conservator, Legal Info. Inst., https://www.law.cornell.edu/wex/conservator (May 2020).  The conservatorship standards discussed in this blog are from California, since that is where Britney's case is being handled.  Some states, like North Carolina, refer to this legal concept as a guardianship and have similar standards regarding formation and termination of the appointment.  N.C. Gen. Stat. Ann. § 35A-1201 (West 2021).
[12] Prob. § 1860; Conservatorships, supra note 7.
[13] Prob. § 1861; Conservatorships, supra note 7.
[14] Prob. §§ 1851, 1863; Conservatorships, supra note 7.
[15] See Prob. § 1800–01 (describing probate conservatorships); The Lanterman-Petris-Short Act, Cal. Welf. & Inst. Code § 5350 (West 2021) (describing LPS conservatorships); Conservatorships, supra note 7.
[16] Prob. §§ 1800–01; Conservatorships, supra note 7.
[17] Welf. & Inst. §§ 5008(h)(1), 5350; Conservatorships, supra note 7.
[18] Welf. & Inst. §§ 5008(h)(1), 5350; Conservatorships, supra note 7.
[19] Welf. & Inst. § 5361; Conservatorships, supra note 7.
[20] Britney was committed to a psychiatric ward twice in 2008 prior to the establishment of the conservatorship.   Laura Newberry, Britney Spears Hasn't Fully Controlled Her Life for Years. Fans Insist It's Time to #FreeBritney, L.A. Times (Sept. 18, 2019, 10:00 AM), https://www.latimes.com/california/story/2019-09-17/britney-spears-conservatorship-free-britney.  However, it is unclear whether Britney's mental health struggles stemmed from a DSM disorder and would have permitted the state to establish an LPS conservatorship for her.  Id.; Cori A. Robinson, It's a Circus! Britney Spears Conservatorship Update, Above The Law (Aug. 13, 2020, 11:18 AM), https://abovethelaw.com/2020/08/its-a-circus-britney-spears-conservatorship-update/?rf=1.
[21] Newberry, supra note 20; Robinson, supra note 20.
[22] Newberry, supra note 20; Robinson, supra note 20.
[23] Newberry, supra note 20.
[24] Id.
[25] Id.
[26] Johnni Macke, Andrew Wallet May Return as Britney Spears' Co-Conservator Alongside the Singer's Father Jamie Spears, US Weekly (Aug. 20, 2020), https://www.usmagazine.com/celebrity-news/news/britney-spears-conservatorship-andrew-wallet-is-seemingly-back-in-role/.
[27] Constance Grady, Britney Spears Wants Her Father to Permanently Step Down as Her Conservator, Vox (Aug. 19, 2020, 5:00 PM), https://www.vox.com/culture/21375880/britney-spear-father-jamie-spears-steps-down-conservatorship; Robinson, supra note 20.
[28] Robinson, supra note 20.
[29] McCluskey, supra note 5; Cori A. Robinson, Documentaries, Social Media Campaigns, and Paparazzi: Public Fascination and Inquiry Into Britney Spears's Conservatorship, Above The Law (Feb. 16, 2021, 1:46 PM), https://abovethelaw.com/2021/02/documentaries-social-media-campaigns-and-paparazzi-public-fascination-and-inquiry-into-britney-spearss-conservatorship/?rf=1.
[30] McCluskey, supra note 5.
[31] Id.
[32] Id.
[33] Id.
[34] Id.; Robinson, supra note 29.
[35] Gene Maddaus, Britney Spears Hearing: Judge Overrules Father's Objections to Joint Conservatorship Order, Variety (Feb. 11, 2021, 3:10 PM), https://variety.com/2021/music/news/britney-spears-conservatorship-hearing-freebritney-1234906502/; Robinson, supra note 29.
[36] Maddaus, supra note 35; Robinson, supra note 29.
[37] Maddaus, supra note 35.