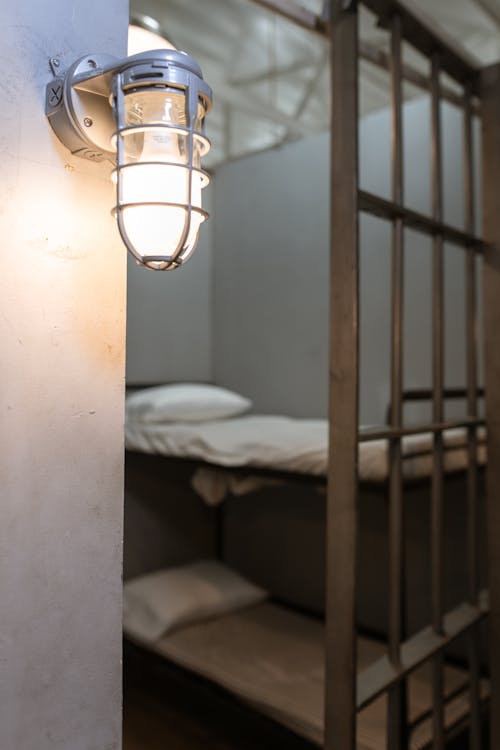 Julia Guarneri
In 2018, Alyssa Rodriguez was brought to Rikers Island ("Rikers"), New York City's main jail complex, to be "held for pretrial detention".[1] Although a transgender woman, she was placed in the all-male Anna M. Kross Center and housed in an open sleeping area with male detainees.[2] Corrections employees expressed confusion as to why she was being housed there.[3] Still, inmates and corrections officers subjected her to "relentless harassment," culminating in a "male detainee sexually assault[ing] [her] in the shower.[4]
After being sent to Bellevue Hospital for her injuries, the Department of Correction sent her back to the same facility where she was attacked.[5] Unfortunately, "four days later she was sexually assault again in her holding cell."[6] In the account of her experience submitted to the city's Board of Correction, Rodrigeuz wrote that she "will never forget the loneliness, pain [and] destruction" the attacks caused her.[7] Unfortunately, Rodrigeuz passed away in the course of litigation "from unrelated health complications," but the New York City government agreed to pay $1.4 million as part of a settlement agreement in early November.[8]
In 2019, Layleen Polanco, another transgender woman, died from a seizure while being held in solitary confinement after corrections officers failed to check on her for forty-seven minutes.[9] She was placed "in punitive confinement for assaulting an officer," despite having a pre-existing health condition that caused her to have seizures.[10] Corrections policy requires checks on prisoners in solitary confinement every fifteen minutes,[11] and, more importantly, requires "[a]nyone put into Rikers solitary units must first be cleared by medical staff."[12] New York City settled with Polanco's family for $5.9 million, "the largest settlement in the city's history for a death in jail . . . ."[13]
Yet again, this past year, Latee Brockington was similarly placed at the Anna M. Cross Center.[14] Brockinton was on suicide side watch after becoming depressed because she was being housed in a men's jail, even though she identified as female.[15] A "corrections officer let an inmate into her cell, who then choked her unconscious and sexually assaulted her."[16] After this attack she was finally transferred to the women's jail. [17] Despite this, six months later the Department sent her back to a men's dormitory at the same center where she was sexually assaulted, "citing unspecified 'security concerns.'"[18] "Only five days later Brockington was sexually assaulted for a second time by two inmates in the shower," one of whom "threatened her with a knife."[19] Brockington's trauma doesn't end there– just one week later, she was sexually assaulted in a holding pen. [20]
After each of the attacks, Brockington reported the incidents to the Correction Department, was taken to the hospital for a rape kit, and each time "semen was found."[21] She explains in her suit against the city that she "was denied housing at the women's jail when she arrived . . . because she was not on hormone replacement therapy, which she quickly started taking." [22] Medical staffers "weren't sure why [she] was moved back to the men's lockup." [23] Brockington "remains at the Anna M. Kross Center" and "lives in constant fear." [24]
Rodrigeuz, Polanco and Brockington are not alone. They have become part of a "pattern by the city of failing to protect transgender people in its custody," by refusing to place these individuals in appropriate housing and failing to follow the most basic policies to ensure their protection while under care of the Department of Corrections.[25] Transgender women are repeatedly placed in male detention centers despite numerous incidents of sexual assault, rules against it, and even confusion of some of corrections employees.[26] And New York City is not unique in its dismissal of the objections of the individuals and their lawyers. Reports have sprung up from all over the United States, resulting from transgender individuals not being placed in centers aligned with their gender.[27]
Law enforcement in New York City overall, as well as much of the country, has had trouble adjusting its culture to one that respects and acknowledges the transgender community. It was only in 2021 that New York repealed the 1976 penal statute know as the "walking while trans" ban, that was "aimed at prohibiting loitering for the purpose of prostitution, but which ultimately led to years of law enforcement discrimination against trans people of color."[28] The law "allowed [officers] to 'stop-and-frisk trans women of color and other marginalized groups for simply walking down the street,'" and officers were "trained to look for women with dams apples, big hands, and big feet" when patrolling.[29] More specifically, in relation to the Depart of Corrections, a report from this past summer from the Task Force on Issues Faced by Transgender Gender Non-Conforming, Non-Binary, and Intersex ("TGNCNBI") People in Custody, among other things, found that the " need for transformative culture change within the Department of Correction is evident" in regards to treatment of TGNCBI individuals.[30] In part this comes from lack of enforcement, accountability, and investigations into use of "unnecessary and excessive force."[31] Further, it is evident that TGNCNBI people "encounter sexually aggressive violence in custody at very high rates."[32] TGNCNBI people are also frequently verbally assaulted and harassed with slurs, are misgendered, and experience emotional and physical abuse from both corrections officers and inmates.[33] Depart of Corrections, Board of Corrections, and City Counsel had created "multiple committees, coalitions, and task forces dedicated to culture change. . . yet [the Department of Corrections] remains unable to create a culture that reflects the dignity and safety of all people in custody, in particular for the TGNCNBI population."[34]
The violence and harassment that these women face in prison is not without remedy, and in fact there is a fairly simple one. In 1979, New York City took a big step towards protecting gay and transgender prisoners incarcerated in Rikers.[35] The city created a wing for gay men and transgender women to "quell the verbal and physical abuse those prisoners had endured."[36] Deputy Warden Henry Bernsen made comments to a reporter in May of that year explaining these individuals were "the easiest inmates in th[e] institution to deal with."[37] He also praised their behavior as "beautiful," commenting that "[a]s far as [he's] concerned, [he'd] take a whole prison full of homosexuals any day."[38] Further, being placed in this wing was a fairly simple process. Officers simply asked whether they "wanted to be part of general population or to be segregated . . . and in turn, [those that wanted to be segregated] were brought before a committee."[39] They would be "asked if [they] were out-and-out" gay or transgender, whether they wanted to be segregated, "and the reasons why." [40] "[T]hose who wanted to be segergated were given a form to sign" and moved to the special wing.[41]
At the time the wing opened, Deputy Bersen expressed only concern that as word spread about the special wing, "phonies" would try to sneak their way in and harass those who actually deserved to be there.[42] However, as noted by Brockington's lawyer, this is "ultimately not a very large percentage of the overall inmate population,"[43] making it an easily fixable problem as it can be easily regulated. Further, most members of this population have either experienced violence, assault and constant harassment or are living in fear waiting for it to happen to them,[44] supporting the idea that if there is a simple fix, it should be implemented. Yet, the city and many cities across the country have yet to effectively address the issue. In particular, after Rikers Island saw at least eighteen deaths in 2022 and a drastic increase in violence since the COVID-19 pandemic, it has been suggested that a federal receivership be implemented over the jail to enact reforms.[45] Even returning to the special segregated unit for gay and transgender inmates, would be a fairly simple plan to implement and, based on its success in the past, greatly reduce violence against this population.[46] The city needs to at least try to protect transgender women, and all TGNCNBI people under its care while in city jails. As so perfectly explained by Naomi Waters, "another transgender woman who spent time in a male facility earlier this year, . . . [a]t the end of the day, I'm still human, . . . It's a God-given right, that I have [basic necessities and protection while] under [the city's] care, and by law it says you have to provide these things." [47]
---
[1] Andrew Denney, NYC Settles Suit Filed on Behalf of Transgender Woman Raped While Held in Male Jail on Rikers Island, ALM (Nov. 8, 2022), https://www.law.com/newyorklawjournal/2022/11/08/nyc-settles-suit-filed-on-behalf-of-transgender-woman-raped-while-held-in-all-male-jail-on-rikers-island/#:~:text=The%20New%20York%20City%20government,a%20facility%20for%20male%20detainees.
[2] Id.
[3] Id.
[4] Id.
[5] Id.
[6] Id.
[7] Id.
[8] Id.
[9] Kate Sosin, New video reveals Layleen Polanco's death at Rikers was preventable, family says, NBC News (June 13, 2022, 5:05 AM), https://www.nbcnews.com/feature/nbc-out/new-video-reveals-layleen-polanco-s-death-rikers-was-preventable-n1230951.
[10] Id.
[11] Id.
[12] Rosa Goldensohn and Reuven Blau, Layleen Polanco Died of Epileptic Seizure in Solitary, Autopsy Reveals, The City (Jul. 30, 2019), https://www.thecity.nyc/2019/7/30/21210880/layleen-polanco-died-of-epileptic-seizure-in-solitary-autopsy-reveals.
[13] Rosa Goldensohn, NYC to Pay Layleen Polanco's Family Record $5.9M Over Rikers Island Solitary Death, The City (Aug. 30, 2020), https://www.thecity.nyc/2020/8/30/21407833/layleen-polancos-nyc-record-lawsuit-settlement-rikers-island-solitary-death#:~:text=Her%20case%20ultimately%20spurred%20Mayor,to%20solitary%20in%20city%20jails.&text=The%20family%20of%20Layleen%20Polanco,jail%2C%20THE%20CITY%20has%20learned. .
[14] Noah Goldberg, Transgender woman held at Rikers Island sexually assaulted in men's jail three times: suit, Daily News (Feb. 6, 2022.), https://www.nydailynews.com/new-york/ny-transgender-rikers-island-inmate-sexually-assaulted-three-times-mens-jail-20220207-de36tmakqvhv5oxfp2vtv3ugbe-story.html.
[15] Id.
[16] Id.
[17] Id.
[18] Id.
[19] Id.
[20] Id.
[21] Id.
[22] Id.
[23] Id.
[24] Id.
[25] Denny, supra note 1.
[26] See id.; Goldberg, supra note 14.
[27] See Transgender Woman Continues Fight for Transfer from Male Prison Where She Faces Repeated Sexual Assault, Center for Constitutional Rights (Feb. 23. 2022), https://ccrjustice.org/home/press-center/press-releases/transgender-woman-continues-fight-transfer-male-prison-where-she ; California Transgender prisoner lawsuit alleges rape, abuse, The Sacramento Bee (Jan. 8, 2019), https://www.sacbee.com/news/politics-government/the-state-worker/article224037370.html ; Tresa Baldas, Transgender female inmate sues MDOC: I was forced to bunk with rapist, then got raped, Detroit Free Press (Mar. 3, 2021), https://www.freep.com/story/news/local/michigan/detroit/2021/03/03/transgender-female-prisoner-forced-bunk-rapist-and-got-raped/6894034002/.
[28] Lauren del Valle, New York governor signs bill to repeal 'walking while trans' ban, CNN (Feb. 2, 2021). https://www.cnn.com/2021/02/02/us/new-york-trans-ban-prostitution-law-repeal/index.html.
[29] Id.
[30] Rachel Holliday Smith, First Report of the Task Force on Issues Faced by TGNCNBI People in Custody, 1, 82 (2022), https://www.documentcloud.org/documents/22136076-first-report-of-the-task-force-on-issues-faced-by-tgncnbi-people-in-custody-08152022.
[31] Id.
[32] Id.
[33] Id. at 82, giving "examples describing experiences of TGNCNBI people represented by The Bronx Defenders in recent years demonstrating the violence that TGNCNBI people incarcerated at DOC regularly endure."
[34] Id. at 83.
[35] Jason Villemez, In 1979, Rikers Island gave gay prisoners hope, Philedelphia Gay News (Mar. 4, 2020), https://epgn.com/2020/03/04/our-history-our-future-in-1979-rikers-island-gave-gay-prisoners-hope/.
[36] Id.
[37] Id.
[38] Id.
[39] Id.
[40] Id.
[41] Id.
[42] Id.
[43] Goldberg, supra note 14.
[44] Smith, supra note 25.
[45] Reuven Blau & George Joseph, City Jails Fail to Protect or Properly Identify Transgender People, Task Force Finds, The City, (Aug. 15, 2022), https://gothamist.com/news/city-jails-fail-to-protect-or-properly-identify-transgender-people-task-force-finds; Reuven Blau, Federal Judge Kicks Rikers Receivership Question Down Road, The City (Nov. 17, 2022), https://www.thecity.nyc/2022/11/17/23465436/federal-judge-jails-receivership-decision  (unfortunately the issue of a federal receivership has been pushed to April to give the city "more time to implement its own plan for action.").
[46] Blau & Joseph, supra note 45.
[47]Villmez, supra note 35.
Photo by RODNAE Productions via Pexels