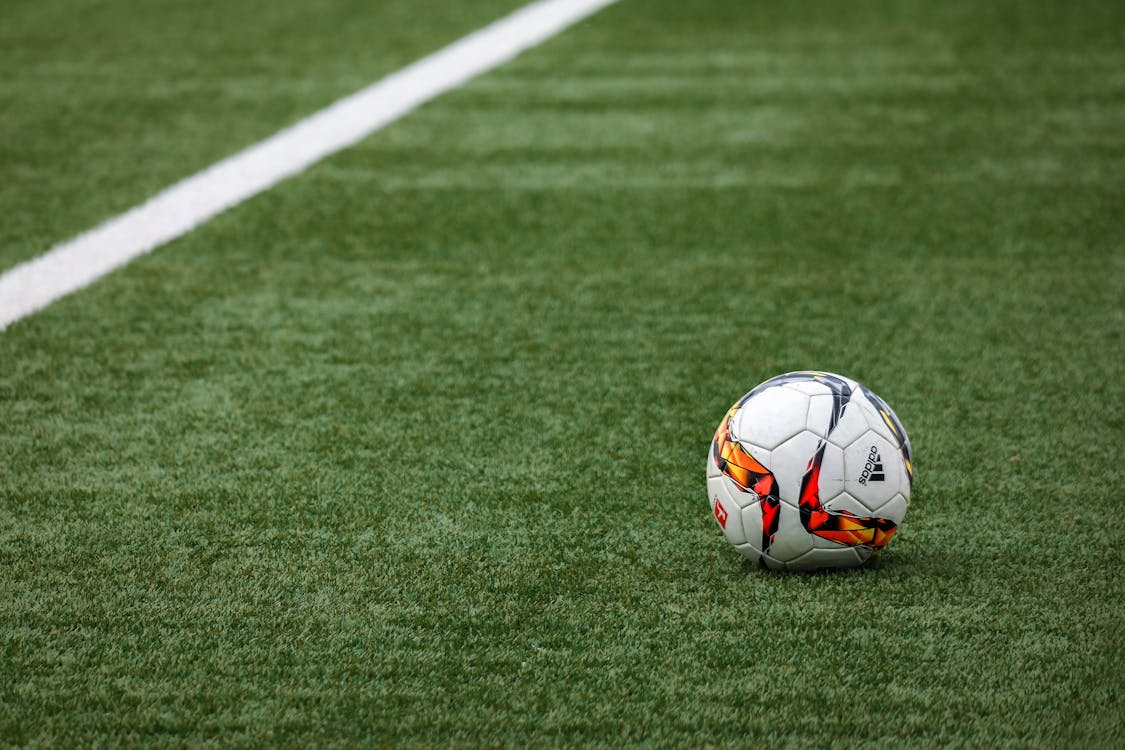 Clare Magee
Qatar was awarded the 2022 FIFA World Cup in 2010 amid allegations of corruption that eventually led to several indictments in United States courts.[1] Immediately after the announcement, World Cup fans and human rights activists alike raised concerns about the impact of Qatari law on the tournament. Qatar is the latest in a string of World Cup tournament hosts who have faced allegations of human rights violations,[2] begging the question: should FIFA be held accountable for human rights violations in the countries it selects as tournament hosts?
FIFA President Gianni Infantino has argued that the 2022 tournament will be "the best World Cup ever, on and off the field."[3] Infantino has spent the past few years focusing attention on the tournament's 64 matches among elite soccer teams, new stadiums, pre-game experiences, and cultural and entertainment options for fans.[4] One can make an argument that by so doing, Infantino highlights the real purpose of FIFA – to host global soccer tournaments that entice fans and benefit FIFA and its members.
However, this argument fails to recognize FIFA's true role as a global geopolitical powerhouse whose work "necessarily entangles them with international relations and human rights."[5] FIFA has 211 member associations, which is eighteen more than the current 193 members of the United Nations.[6] As one author notes, "Apart from being admitted to the UN, 'membership of FIFA…is the clearest signal that a country's status as a nation state has been recognized by the international community.'"[7] FIFA is a member of the independent Court of Arbitration for Sport (CAS)[8] and has entered into several initiatives with the United Nations (UN), including an integrity education program with the UN Office on Drugs and Crime (UNODC)[9] and a memorandum of understanding with the UN Entity for Gender Equality and the Empowerment of Women (UN Women).[10]
FIFA clearly behaves as a sovereign actor interested in participating in international affairs, similar to nation states vying for authority on the global stage. FIFA should thus be treated accordingly and held responsible to international norms and standards of responsibility. This includes being held responsible for addressing traditional international law violations and violations of customary international law in the countries it selects as tournament hosts.
The 2022 World Cup in Qatar illustrates the influence FIFA can exert over domestic policy should it so choose to engage. For example, Qatari law makes consuming alcohol in public illegal and punishable by fine or imprisonment. [11] Budweiser is a major FIFA sponsor, so Qatar recently agreed to a limited contract allowing some sales of alcohol in certain designated zones in and around World Cup stadiums. [12] Qatari law also criminalizes "indecent acts and the act of sexual intercourse outside of marriage," outlawing all LGBTQ activity and support. [13] Individuals convicted of these and other related offenses may face prison terms ranging from six months to seven years.[14] In response to questions about whether LGBTQ fans and other foreign visitors for the 2022 World Cup would be safe given these domestic laws, a member of the Qatari organizing body offered a noncommittal response: "We believe in mutual respect and so whilst everyone is welcome, what we expect in return is for everyone to respect our culture and traditions."[15] However, FIFA warned that Qatari hotels "[will be] required to welcome guests in a 'non-discriminatory manner' or face termination of contracts."[16]
Qatar's domestic morality codes are concerning for foreign visitors to the World Cup, but the international legal community has voiced its loudest protests over human rights violations for foreign workers involved in construction of the massive infrastructure required for the World Cup.[17] Qatar is one of several Arab Gulf States to participate in the kafala system, a work-sponsorship framework that creates a pipeline of foreign workers.[18] This framework allows local individuals and companies to employ foreign workers by covering travel expenses, visas, and housing.[19] However, workers have no protections under the host country's labor laws, often leading to exploitation and legal imbalance where the employer–and not the state government–controls workers' legal status.[20] Other consequences include restricted movement and communications, debt bondage, forced labor, visa trading, and irregular residency status.[21] Amid mounting "international pressure" (including from FIFA), Qatar's organizing body for the World Cup "revisited its labor laws" and promised to make substantive improvements to foreign workers' situations.[22]
FIFA's history demonstrates that soccer's governing body can be responsive to pressure on human rights issues. For example, in 2017, the Netherlands Trade Union Confederation led a coalition to sue FIFA "on behalf of. . .a Bangladeshi migrant worker subjected to poor conditions while working in Qatar on projects for the World Cup."[23] The coalition based its suit on two international legal instruments: Article 23 of the Universal Declaration of Human Rights (UDHR) and the United Nations Protocol to Prevent, Suppress, and Punish Trafficking in Persons, Especially Women and Children.[24] The court rejected the suit on four grounds: parts of the complaint were "too vague or not legal," FIFA had no power to change labor rights in Qatar, the complaint "did not directly specify what behavior of FIFA it found unlawful," and the Commercial Court did not have subject matter jurisdiction because the worker was not registered as a tradesman.[25] However, following the court's decision, FIFA enacted a Human Rights Policy committing soccer's governing body "to respecting human rights in accordance with the UN Guiding Principles on Business and Human Rights."[26]
While FIFA has demonstrated small measures of responsiveness to the multitude of domestic and international legal issues ahead of the 2022 World Cup in Qatar, most observers agree that FIFA has failed to live up to "its own statutes and responsibilities . . . ."[27] In the final days before the tournament kicks off in Doha on November twentieth, advocates say "weak regulations and a lack of enforcement means there is 'still a long way to go'" to correct Qatar's human rights abuses that "persist on a significant scale."[28] The reality is that change within FIFA, like any large international organization or state actor, will be incremental and largely unsatisfying in the near term. But incremental change for the greater good is a better alternative to no change at all. Should FIFA be held accountable for human rights violations in the countries it selects as tournament hosts? Yes, during Qatar 2022 and beyond.
[1] See Qatar 2022: Why Are People Protesting About the World Cup Host?, BBC (Oct. 29, 2022), https://www.bbc.com/sport/football/61635340; see also Three Media Executives and Sports Marketing Company Indicted in FIFA Case, Department of Justice, U.S. Attorney's Office, Eastern District of New York (Apr. 6, 2020), https://www.justice.gov/usao-edny/pr/three-media-executives-and-sports-marketing-company-indicted-fifa-case; see also Nine FIFA Officials and Five Corporate Executives Indicted for Racketeering Conspiracy and Corruption, Department of Justice, Office of Public Affairs (May 27, 2015), https://www.justice.gov/opa/pr/nine-fifa-officials-and-five-corporate-executives-indicted-racketeering-conspiracy-and.
[2] See Minky Worden, Russia's Bloody World Cup, HUMAN RIGHTS WATCH (July 13, 2018, 6:45 PM), https://www.hrw.org/news/2018/07/13/russias-bloody-world-cup; see also Ida Karlsson, World Cup Workers Struggle for Basic Rights, Al Jazeera (July 3, 2014), https://www.aljazeera.com/sports/2014/7/3/world-cup-workers-struggle-for-basic-rights.
[3] FIFA and Qatar Ready for the Best FIFA World Cup in Just Over a Month's Time, FIFA (Oct. 17, 2022, 3:00 PM), https://www.fifa.com/tournaments/mens/worldcup/qatar2022/news/fifa-and-qatar-ready-for-the-best-fifa-world-cup-tm-in-just-over-a-months.
[4] Id.
[5] Christina Malliris, The Dark Side of FIFA: Selected Controversies and the Future of Accountability in the Organization, Soccer Politics, https://sites.duke.edu/wcwp/tournament-guides/world-cup-2014/fifa-institutional-politics/the-dark-side-of-fifa-controversies-and-the-future/#citation1 (last visited Oct. 25, 2022).
[6] About Us, United Nations,  https://www.un.org/en/about-us (last visited Oct. 25, 2022);  Member Associations, FIFA, https://www.fifa.com/about-fifa/associations (last visited Oct. 25, 2022).
[7] Malliris, supra note 4 (internal citation omitted).
[8] Legal and Compliance, FIFA, https://www.fifa.com/legal (last visited Oct. 25, 2022).
[9] FIFA and UNODC Wrap Up Year-Long Global Programme to Tackle Match Manipulation in Football, United Nations Office on Drugs and Crime (Aug. 4, 2022), https://www.unodc.org/unodc/en/frontpage/2022/August/fifa-and-unodc-wrap-up-year-long-global-programme-to-tackle-match-manipulation-in-football.html.
[10] FIFA and UN Women Sign First-Ever Memorandum of Understanding, FIFA (June 7, 2019), https://www.fifa.com/media-releases/fifa-and-un-women-sign-first-ever-memorandum-of-understanding.
[11] Elin Hofverberg, Qatar: Domestic Laws Issued in Relation to the 2022 World Cup – Part 2, The Library of Congress Blog (Sept. 1, 2022), https://blogs.loc.gov/law/2022/09/qatar-domestic-laws-issued-in-relation-to-the-2022-world-cup-part-2/.
[12] Graham Dunbar, World Cup Beer Policy Finally Agreed by Qatari Organizers, Bloomberg (Sept. 3, 2022), https://www.bloomberg.com/news/articles/2022-09-03/world-cup-beer-policy-finally-agreed-by-qatari-organizers.
[13] Hofverberg, supra note 10.
[14] Id.
[15] Paul MacInnes, Qatar Fails to Offer World Cup Safety Guarantees to LGBTQ+ Fans, The Guardian (June 29, 2022, 9:00 AM), https://www.theguardian.com/football/2022/jun/29/qatar-fails-to-offer-world-cup-safety-guarantees-to-lgbtq-fans.
[16]FIFA Issues Warning to Qatar 2022 Hotels Over LGBTQ+ Discrimination, The Guardian (May 13, 2022, 12:46 PM),  https://www.theguardian.com/football/2022/may/13/fifa-issues-warning-to-qatar-2022-hotels-over-lgbtq-discrimination.
[17] See Simone Foxman, Why Qatar is a Controversial Venue for the 2022 World Cup, BLOOMBERG (Oct. 19, 2022, 7:21 AM), https://www.bloomberg.com/news/articles/2022-10-19/why-qatar-is-a-controversial-venue-for-2022-world-cup-quicktake.
[18] Kali Robinson, What Is the Kafala System?, Council on Foreign Relations, https://www.cfr.org/backgrounder/what-kafala-system (last updated Mar. 23, 2021, 1:00 PM).
[19] Id.
[20] Id.
[21] Id.
[22] Azadeh Erfani, Comment, Kicking Away Responsibility: FIFA's Role in Response to Migrant Worker Abuses in Qatar's 2022 World Cup, 22 Jeffrey S. Moorad Sports L. J. 623, 636–37 (2015).
[23] Haley Christenson, Comment, For the Game. For the World. But What About For the Workers? Evaluating FIFA's Human Rights Policy in Relation to International Standards, 20 San Diego Int'l L. J. 93, 98 (2018).
[24] Id. at 112–13.
[25] Id. at 99.
[26] Id. at 114.
[27] Michael Page, FIFA Should Commit to Remedy Abuses Ahead of World Cup in Qatar, Human Rights Watch (Oct. 11, 2022, 12:41 PM), https://www.hrw.org/news/2022/10/11/fifa-should-commit-remedy-abuses-ahead-world-cup-qatar.
[28] Paul MacInnes, Human Rights Abuses in Qatar 'Persist on Significant Scale,' Says Amnesty Report, The Guardian (Oct. 19, 2022, 8:01 PM), https://www.theguardian.com/football/2022/oct/20/fifa-world-cup-human-rights-abuses-qatar-amnesty-international.
---
Photo by Pixabay via Pexels