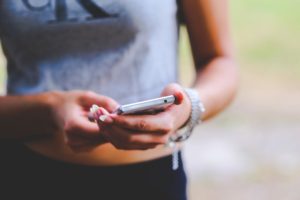 By Sophia Blair
On October 27th, 2016, the Fourth Circuit reversed and remanded a civil case, Makia Smith v. Baltimore City Police Dep't, to the District of Maryland after determining that the district court improperly admitted evidence under Federal Rule of Evidence 404(b) and the admittance resulted in reversible error.
Summary of the Facts and District Court Proceedings
On May 8, 2013, appellant Makia Smith ("Smith") filed this action in the District of Maryland against the Baltimore City Police Department as well as individual officers Campbell, William Pilkerton, and Nathan Ulmer in their official capacity (collectively, "Appellee"). Smith alleged excessive force, deprivation of property without due process, and violations of the First and Fourth Amendments pursuant to 42 U.S.C. § 1983. Smith made additional state claims under Maryland law including intentional inflictions of emotional distress.
Smith claimed that, on March 8, 2012, two police officers observed her filming them as they arrested a juvenile in the middle of a street, and then battered and unlawfully arrested her. In a prior related criminal case, Smith was charged with second-degree assault of an officer, resisting or interfering with arrest, failing to display a license on demand, willfully disobeying a lawful order of the police, and causing a vehicle to obstruct a free vehicle passage of a roadway. The charges were dropped via a nolle prosequi disposition in January 2013.
The arresting officer, Nathan Church ("Church"), and Smith gave conflicting reports of the events that led to Smith's arrest. Church testified that he received a call for back up at Hartford Road in Baltimore. When he arrived, there were juveniles running through the streets, and another officer, Talmadge Jackson ("Jackson"), was attempting to arrest a juvenile. As Church assisted Jackson in his efforts, he heard tires screech as multiple cars came to a stop. When he looked up, he saw Smith's car blocking traffic and Smith standing behind her car holding her phone up, as if she was videotaping. Church and Smith's account of events diverged from here: Church testifying that Smith was verbally aggressive, combative, and non-compliant, and Smith testifying that Church menaced and threatened her because he saw her videotaping.
On March 9, 2015, Smith filed a motion in limine to exclude all evidence of her prior arrests: second degree assault in 2005, fleeing and eluding in 2006, and second degree assault in 2010, none of which resulted in convictions. The district judge granted the motion, however the case was reassigned to a new judge prior to trial.
At trial, Appellee successfully introduced evidence of Smith's three prior arrests as relevant to her claim for damages. Smith's mother testified that the March 8, 2012 arrest had a significant emotional impact on Smith, supporting Smith's claim of intentional infliction of emotional distress. Following the mother's testimony, Appellee's counsel argued that she had "opened the door" and gave Appellant's counsel notice that they might bring the prior arrests in. Calling the mother's testimony "overemotional" and "tainted with hearsay," the district judge said he would let the prior arrests in;­ he felt they went to whether this arrest did cause Smith emotional distress.
When Appellee's counsel introduced the prior arrests at trial, the district court gave limiting instructions and clarified that the prior arrests should only be considered with respect to the amount of damages awarded, not Smith's credibility. At the conclusion of the trial, the jury returned a verdict in favor of the police officers on all counts.
Abuse of Discretion and Harmless Error
This issue on appeal was whether the district court erred in admitting evidence of Smith's prior arrests. The Fourth Circuit analyzed whether there was an abuse of discretion and reversible error. An abuse of Discretion occurs where a district court "arbitrarily or irrationally" admits evidence. Additionally, citing United States v. Madden, the test for harmless error is whether "after pondering all that happened without stripping the erroneous action from the whole, that the judgment was not substantially swayed by the error." The appeal turned on whether Smith's prior arrests, which did not involve struggles with police, made it more or less probable that she suffered emotional damage.
Admittance of Prior Acts under FRE 404(b)
Federal Rule of Evidence 404(b)(1) prohibits the admission of evidence of prior arrests to prove a person's character or to demonstrate that someone acted in accordance with that character on a particular occasion. Prior acts are admissible to prove "motive, opportunity, intent, preparation, plan, knowledge, identity, absence of mistake, or lack of accident," under Federal Rule of Evidence 404(b)(2). Pursuant to United States v. Garcia-Lagunas, the Fourth Circuit employs a four-part test to determine whether prior-act evidence is admissible: "(1) the prior-act evidence must be relevant to an issue other than character, such as intent; (2) it must be necessary to prove an element of the [claim]; (3) it must be reliable; and (4) its probative value must not be substantially outweighed by its prejudicial nature." In this case, the Fourth circuit limited its analysis to relevance and prejudicial nature because they were the only elements that Smith raised on appeal.
Under FRE 404(b), admission of evidence of prior acts is admissible to help the jury determine the extent of damages as a non-character based purpose, but it must still have probative value on the question of damages. The alleged relevance of the prior arrests to damages in this case is whether those prior arrests were responsible, in whole or in part, for the emotional distress experienced by Smith. The Fourth Circuit stated that, because Smith's emotional distress claim was based on the specific interactions with officers in this case, and because she testified that she had never had a similar experience with an officer before this case, the prior arrests were not relevant.
Furthermore, because Appellee's counsel asked Smith if this was her "first rodeo" when introducing the prior arrest evidence, it was clear that the evidence was being offered for character and propensity, and not the extent of damages. Additionally, Appellee's counsel made no record of the nature of Smith's prior arrests, none of which included altercations with police officers. Therefore, the Fourth Circuit held that the evidence was barred from admittance by FRE 404(b).
Additionally, the Fourth Circuit held that the evidence of prior arrests here was too prejudicial, noting that this type of evidence "generally impugns character." The court doubted that the jury drew the distinction between the significance of an arrest and a conviction. While the district court attempted to curtail prejudice by giving limiting instructions, the Fourth Circuit doubted the effectiveness of limiting instructions and the sufficiency with which they were explained to the jury. The district judge gave a limiting instruction when the evidence was admitted, but did not do so prior to jury deliberations. Also, the instructions did not mention "character" or "propensity," nor did they confine the use of the evidence to damages. As a result, the Fourth Circuit determined that prejudice outweighed any possible probative value.
Harmless Error
The Fourth Circuit found that there was reversible error, as there was no assurance the improperly-admitted evidence did not substantially sway the jury. Because this was a classic "he-said-she-said" case, the jury's view of the Smith's credibility and character was central to the verdict. Additionally, because the limiting instructions given by the district court were inadequate, they were not sufficient to cure an error.
Disposition
Therefore, the Fourth Circuit found abuse of discretion and reversible error, and reversed and remanded to the District Court of Maryland.