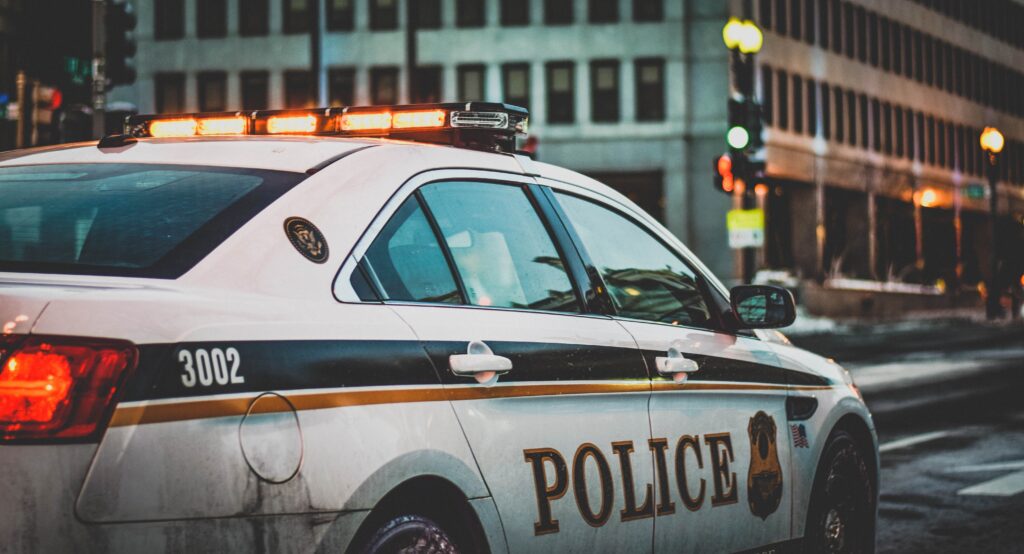 By Cameron Bray
On April 20, 2022, attorneys and Justices of the United States Supreme Court sparred over whether Miranda warnings[1] are a constitutional right or a "judicially crafted prophylactic rule,"[2] as lawyer Roman Martinez argued in open court.  In the case of Vega v. Tekoh, the Court granted certiorari[3] of "whether a plaintiff may state a claim for relief against a law enforcement officer under Section 1983 based simply on an officer's failure to provide the warnings prescribed in Miranda."[4]The case centers around the Fifth Amendment right against self-incrimination[5] and the Civil Rights Act of 1871, 42 U.S.C. § 1983, which grants a damages remedy for violations of constitutional and statutory civil rights.[6]  At issue is the precedent case Dickerson v. United States,[7] which upheld Miranda in spite of Congress[8] in 2000 but described the doctrine as "constitutionally based"[9] and having "constitutional underpinnings"[10] rather than as a true-born, fundamental constitutional right, like the right to remain silent at trial.[11]
The facts of Vega v. Tekoh are in controversy, but the New York Times reports that respondent, Terence B. Tekoh, is "a hospital attendant who was accused of sexually abusing an immobilized patient receiving an emergency MRI."[12]  On the flip side, petitioner, Carlos Vega, is a sheriff's deputy in Los Angeles County who interrogated Mr. Tekoh in connection with a "credible report of sexual assault."[13]  Accounts differ as to the nature of the interrogation—whether it was coercive or not[14]—but by all accounts, Deputy Vega did not Mirandize Mr. Tekoh prior to questioning, Mr. Tekoh signed a confession, a California trial court admitted the statement in evidence, and a jury acquitted Mr. Tekoh on the merits.[15]
The federal district court, in ruling on Mr. Tekoh's § 1983 suit against Los Angeles County, held that the use of an un-Mirandized statement was insufficient to show a violation of his right against self-incrimination.[16]  However, the Court of Appeals for the Ninth Circuit, in a published opinion, reversed and held that a plaintiff may state a claim against the State under § 1983 where "the un-Mirandized statement has been used against the defendant in the prosecution's case in chief in a prior criminal proceeding."[17]  In so ruling, Judge Wardlaw on behalf of the panel vacated the court's judgment and remanded for a new trial with orders to include Mr. Tekoh's instruction on un-Mirandized confessions.[18]  The court of appeals then denied en banc review, with seven judges dissenting.[19]
Based on oral argument in Vega v. Tekoh, it remains to be seen whether the Supreme Court will rule Miranda a constitutional "right" or mere prophylactic rule under the Fifth Amendment.[20]  Either way, with police interrogations and misconduct increasingly under scrutiny, the decision will have a major impact on § 1983 lawsuits moving forward beyond the current Term.[21]  A rule in favor of Mr. Tekoh could create a world in which an un-Mirandized statement in evidence gives rise to liability not just in a few federal circuits, but in all courts across the United States.[22]
---
[1] In the landmark case of Miranda v. Arizona, 384 U.S. 436, 444 (1966) (Warren, C.J.), the Court held that "[p]rior to any questioning, the [arrestee] must be warned that he has a right to remain silent, that any statement he does make may be used as evidence against him, and that he has a right to the presence of an attorney, either retained or appointed."  This American policing practice, as seen on shows like Cops and Law & Order, has come to be known as a "Miranda warning" or "Mirandizing" the suspect.
[2] Jordan S. Rubin, Miranda Warnings Probed by Supreme Court in Police-Suit Case, Bloomberg L. (Apr. 20, 2022), https://news.bloomberglaw.com/bloomberg-law-news/miranda-warnings-probed-by-supreme-court-in-police-suit-appeal.
[3] Vega v. Tekoh, 142 S. Ct. 858 (2022) (reviewing judgment of the Court of Appeals for the Ninth Circuit).
[4] Petition for Writ of Certiorari, Vega, 142 S. Ct. 858 (No. 21-499), 2021 WL 4553767.
[5] No person shall be held to answer for a capital, or otherwise infamous crime, unless on a presentment or indictment of a grand jury, except in cases arising in the land or naval forces, or in the militia, when in actual service in time of war or public danger; nor shall any person be subject for the same offense to be twice put in jeopardy of life or limb; nor shall be compelled in any criminal case to be a witness against himself, nor be deprived of life, liberty, or property, without due process of law; nor shall private property be taken for public use, without just compensation." U.S. Const. amend. V (emphasis added).  The relevant provision for Miranda warnings is called the Self-Incrimination Clause of the Fifth Amendment.
[6] "Every person who, under color of any statute, ordinance, regulation, custom, or usage, of any State or Territory or the District of Columbia, subjects, or causes to be subjected, any citizen of the United States or other person within the jurisdiction thereof to the deprivation of any rights, privileges, or immunities secured by the Constitution and laws, shall be liable to the party injured in an action at law . . ." 42 U.S.C. § 1983.  Section 1983 is the go-to cause of action for civil rights plaintiffs against state actors such as police officers and sheriff's departments.
[7] 530 U.S. 428 (2000).
[8] In the wake of Miranda, two years later, Congress enacted 18 U.S.C. § 3501 (1968), which made the admissibility of a custodial statement, or "confession," turn solely on whether it was voluntarily given by the suspect.  This went against Miranda's holding that an arrestee must be warned prior to questioning of his Fifth Amendment rights.
[9] Id. at 441 (Rehnquist, C.J.).
[10] Id. at 440 n.5.
[11] During oral argument, Justice Barrett observed that Dickerson "didn't ever use the word 'constitutional' right."  See Rubin, supra note 2.  The defendant's right to silence as a constitutional matter was established by Griffin v. California, 380 U.S. 609 (1965), which held that neither the trial court nor the prosecutor may comment on the defendant's failure to testify before a jury.  Id. at 615.  Chief Justice Rehnquist's view of Miranda as a constitutional "rule" (not a "right") was later endorsed by a plurality in Chavez v. Martinez. 538 U.S. 760, 763 (2003), which ruled against respondent because of qualified immunity.  Chavez, to be clear, is non-binding, and the federal circuits are split in whether they regard Miranda warnings as a constitutional right for purposes of § 1983 liability.  See Petition for Writ of Certiorari, supra note 4, at *2.
[12] Adam Liptak, Supreme Court Debates Whether Miranda Warnings Are a Constitutional Right, N.Y. Times (Apr. 20, 2022), https://www.nytimes.com/2022/04/20/us/supreme-court-miranda-rights.html?searchResultPosition=1.
[13] Petition for Writ of Certiorari, supra note 4, at *4.
[14] According to Deputy Vega, "Tekoh quickly confessed to the assault, and later stood trial, where his confession was admitted into evidence.  A jury nevertheless acquitted Tekoh." Id. at *4–5.  By contrast, Mr. Tekoh claims that: "Petitioner Vega investigated this allegation at the hospital.  He interrogated Respondent in a small windowless, soundproof room . . . [A]fter about an hour in the room with the door shut, Respondent wrote a vague, apologetic confession . . . While Petitioner insists that the statements Respondent gave were voluntary and immediate, Respondent testified to an interrogation replete with profanities and threats to have Respondent and his family deported, and refusing to allow Respondent to speak to a lawyer or one of his supervisors."  Brief in Opposition, Vega v. Tekoh, 142 S. Ct. 858 (2022) (No. 21-499), 2021 WL 5864537, at *3.
[15] David G. Savage, Los Angeles Police Dispute at Center of Supreme Court Case on Miranda Warnings, L.A. Times (Apr. 20, 2022), https://www.latimes.com/politics/story/2022-04-20/supreme-court-ready-to-shield-police-from-being-sued-for-ignoring-miranda-warnings-hold.
[16] See Tekoh v. Cty. of Los Angeles, 985 F.3d 713, 717 (9th Cir. 2021) (noting that the District of Central California failed to instruct the jury "that it should find in [plaintiff's] favor on the Fifth Amendment claim if it determined that Deputy Vega obtained statements from him in violation of Miranda that were used in the criminal case against him.").
[17] Id. at 715.
[18] Id. at 726.
[19] 997 F.3d 1260 (9th Cir. 2021).
[20] Chief Justice Roberts, who once clerked for the Dickerson Court, noted that, "[former Chief Justice Rehnquist] was somebody careful with his words, he didn't say Miranda is in the Constitution.  He talked about constitutional underpinnings, constitutional basis."  Rubin, supra note 2.  However, he also asked petitioner's attorney, Mr. Martinez, "So why isn't that right one secured by the Constitution?"  Id.  By contrast, Justice Kagan said that Dickerson "understood that Miranda had come to mean something extremely important in the way people understood the law and the way people understood the Constitution" and that undermining Miranda could hurt the Court's legitimacy.  Id.
[21] LastWeekTonight, Police Interrogations: Last Week Tonight with John Oliver (HBO), YouTube (Apr. 18. 2022), https://www.youtube.com/watch?v=obCNQ0xksZ4.
[22] In dissent, the late Justice Scalia dared the Dickerson Court to take the opinion "out of the realm of power-judging and into the mainstream of legal reasoning" by simply declaring that Miranda was in fact a federal constitutional right recognized by the Supreme Court.  Dickerson, 530 U.S. at 445–46 (Scalia, J., dissenting).