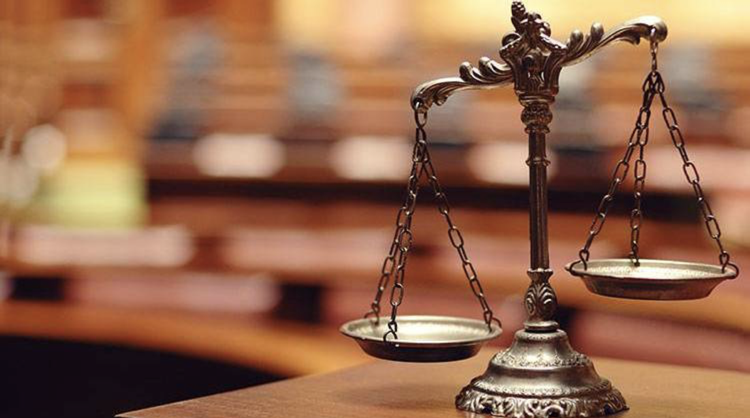 By Jason Wiener
Karen J. Williams was born in Orangeburg, South Carolina on August 4, 1951.[1] After receiving her B.A. from Columbia College in 1972, she taught social studies and English in local public schools.[2] She returned to school as a law student and received her J.D. from the University of South Carolina in 1980, graduating at the top of her class.[3] Before taking the bench, Judge Williams practiced in Orangeburg at Williams & Williams, where she worked alongside her husband Charles H. Williams and her father-in-law Senator Marshall B. Williams.[4]
On January 27, 1992, Karen Williams was nominated by President George H. W. Bush to serve on the Fourth Circuit Court of Appeals.[5]Upon confirmation, she became the first female to sit on that Court's bench.[6]She made history again in 2007 when she served as the first female Chief Judge, a position she held until her resignation in 2009.[7]
Judge Williams took an active role on the bench and fearlessly addressed controversial appellate cases, which ultimately helped clarify the parameters of our Mirandarights. In 1966, the Supreme Court attempted to safeguard Fifth Amendment rights in the famous Mirandadecision.[8] In 1968, Congress passed 18 U.S.C. § 3501, an act that sought to expand the admissibility of voluntary confessions during federal prosecutions.[9] Although the Department of Justice had been reluctant to enforce that law, Judge Williams had to contend with the constitutionality of § 3501 in United States v. Dickerson.[10]
After Charles Dickerson voluntarily confessed to robbing several banks, he later sought to suppress the confession due to a technical violation of Miranda.[11] Reasoning that Congress had the authority to pass § 3501 pursuant to its authority to establish rules of procedure and evidence for the federal courts, and that the act allowed confessions to be admissible in evidence if they are voluntarily given, Judge Williams reversed the district court's suppression of the evidence.[12] However, the Supreme Court reversed in Dickerson v. United States and held that Miranda was a constitutional decision that cannot be effectively overruled by Congress.[13] Although the New York Times chided Judge Williams' opinion, her deference to the legislature on this issue was understandable given the unclear complexities of Miranda.[14]
Fourth Circuit Judge J. Harvie Wilkinson III noted that Judge Williams "brought warmth, refinement, dignity, and grace to the judicial process, which can sometimes be perceived as hard and cold."[15]After she was diagnosed with Alzheimer's disease, Judge Williams retired in 2009.[16]On November 2, 2013, the Honorable Karen J. Williams died at her home in Orangeburg at the age of 62.[17]She was survived by her husband and four children.[18]She is remembered daily at the University of South Carolina Law School, where a courtroom bearing her name honors her legacy.

---
[1]Williams, Karen J., Fed. Jud. Ctr., https://www.fjc.gov/history/judges/williams-karen-j (last visited Apr. 15, 2019).
[2] Court Mourns the Passing of Former Chief Judge Karen J. Williams, U.S. Ct. of Appeals for the Fourth Cir. (Nov. 5, 2013), http://www.ca4.uscourts.gov/news-announcements/2013/11/05/court-mourns-the-passing-of-former-chief-judge-karen-j.-williams.
[3]Id.
[4]Hon. Karen J. Williams | 1951 – 2013| Obituary, Dukes-Harley Funeral Home and Crematory, https://www.dukesharleyfuneralhome.com/obituary/2312344(last visited Apr. 15, 2019).
[5]Id.
[6]Id.
[7]Id.
[8]Miranda v. Arizona, 384 U.S. 436 (1966).
[9]18 U.S.C.A. § 3501.
[10]United States v. Dickerson, 166 F.3d 667, 671 (4th Cir. 1999).
[11]Id.
[12]Id.at 672.
[13]Dickerson v. United States, 530 U.S. 428, 431 (2000).
[14]For the NYT's take on Judge Williams and the Dickerson decision, see Deborah Sontag, The Power of the Fourth N.Y. Times (Mar. 9, 2003), https://www.nytimes.com/2003/03/09/magazine/the-power-of-the-fourth.html.
[15]Court Mourns the Passing of Former Chief Judge Karen J. Williams, supranote 2.
[16]Id.
[17]Id.
[18]Hon. Karen J. Williams, supranote 4.