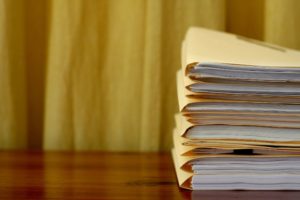 8 Wake Forest L. Rev. Online 57
Rebecca Morrow*
I. Introduction
In early January 2018, I emailed my incoming Federal Income Tax students to welcome them to the course and tell them how to buy the outdated textbook. "What an exciting time to be taking Tax!" I wrote. I was excited, too—if you count being nauseous.
The spring 2018 class started just three weeks after President Trump signed the Tax Cuts and Jobs Act ("TCJA") in to law. Prior to the TCJA, we had called the Tax Code "the Internal Revenue Code of 1986, as amended." This reference made sense because the Reagan-led tax reform of 1986—a reform that followed years of deliberation and expert input, was partially bi-partisan, and centered on a guiding principle of broadening the tax base while lowering tax rates[1]—was so extensive that later changes to tax law were seen as mere amendments to the 1986 reform. After the TCJA, it wasn't even clear whether we would still refer to the Code that way.
II. Rush Shipping of an Unwanted Christmas Present
Like the 1986 reform, the TCJA was sweeping. Unlike the 1986 reform, it followed a rushed and often closed process, passed via a party-line vote in the House[2] and Senate,[3] and was not anchored to a guiding principle.[4] At one point, Paul Ryan argued that the TCJA aimed to promote "traditional" families and increase the birth rate.[5] Where'd that come from? A goal of lowering taxes certainly motivated the TCJA.[6] But then a slew of apparently competing goals led to a slew of unrelated and sometimes competing changes.[7] Many opponents have levied substantive criticisms at the TCJA because of its rushed process, partisanship, and lack of a guiding principle.[8] For purposes of this reflection, these features simply made it more difficult to make sense of the new law quickly. Law professors had little time to learn the new law in advance of it being passed. Legislative history explaining the new provisions was sparse. And the lack of a guiding principle meant that we had to read the new law without a frame for interpretation. Lawyers and accountants of course faced the same challenges, as did taxpayers. The TCJA was a radical change, and we were missing some tools (lead time, legislative history, and guiding principles) that had helped make sense of the 1986 reform.[9]
However, now that several months, and even a summer, has passed, I can see that teaching tax in a semester that began less than a month after the TCJA passed had some huge advantages from a pedagogical perspective. The main purpose of this article is to reflect on those advantages.
III. It Was Just Us and the Statute
First, my primary objective in Federal Income Tax is to teach students to read the Code. In my syllabus, I ask students to "make friends with the Tax Code," explaining that "while treatises, textbooks, cases, and other sources can be helpful . . . [t]o understand federal income tax and keep up with changes in tax law, students must become comfortable reading the Tax Code." The Tax Code is popularly viewed as incomprehensible gobbledygook. However, as I assert to students, "while the Tax Code can be dense and detailed, it is also precise and often logical." Teaching students to rely on the Tax Code as a primary authority is difficult for the same reason that it is important. Second and third year law students—the students who are eligible to take Federal Income Tax—are often quite good at making sense of case law, making sense of textbooks, and applying both to factual scenarios. Their first-year classes taught them these skills. However, first year classes—and law school generally—teaches too little about how to read statutes. Criminal lawyers, immigration lawyers, family law lawyers and others primarily work in statutes. Thus, the most important job of my class is to teach students how to read, interpret, and apply the complicated statute that is the Tax Code.
Reading statutes is different. Statutes cannot be skimmed. When a statute says, "for purposes of this Title," it means something very different from "for purposes of this section." Statutes require attention to cross references that are often as sparse as "for purposes of paragraphs (1) and (2) of subsection (a)." Statutes require attention to structure. Paragraphs are parts of subsections. Thus, a student reading paragraph (2) needs to realize that she is reading (h)(2), meaning that any limiting language in (h) will also apply to (2). And most importantly, statutes require that readers follow the first rule of statutory interpretation, "keep reading."
Since I have always viewed Federal Income Tax as a unique opportunity to teach students statutory interpretation skills, and since I aim to test what I teach, in past semesters I have told students in advance that the final exam may require them to interpret a Code provision that they have never encountered before. They must apply their statutory interpretation skills in a new context. I consider this approach fair game—transfer of learning, in pedagogical terms—but the timed nature of an exam limits how extensively I can use it. Post TCJA, the approach of using unfamiliar Code provisions was unnecessary. Students had no choice but to develop and repeatedly practice statutory interpretation skills and to demonstrate those skills on the final. There was no E&E, no model answers, no Nutshell—in other words, no legal Cliff's Notes for tax that incorporated the TCJA. Indeed, students knew that the TCJA had changed tax so extensively that secondary sources and already-written outlines would be of little help. Their only choice (and mine) was to rely primarily, and overwhelmingly, on the Code itself.
IV. The First Rule of Statutory Interpretation is Keep Reading
As for the first rule of statutory interpretation, "keep reading," the TCJA hit this home. In prior semesters, I would use an example like section 165 to show that the Tax Code often states a general rule like the rule of 165(a) that losses are deductible as though it is absolute, but then includes a later provision to turn that general rule nearly on its head. Section 165(c), for example, provides that for an individual, losses are deductible only if they are trade or business losses, investment losses, or casualty or theft losses. Losses in value on the cars taxpayers use to commute, homes taxpayers live in, and jewelry taxpayers wear are nondeductible despite the broad language of 165(a). As I explain, the Code often states a general rule as though it is absolute and has a later provision that nearly turns the general rule on its head because many Code provisions apply to many types of taxpayers. Section 165(c)'s loss disallowance nearly reverses 165(a)'s loss allowance "for an individual." For a corporation, which also uses section 165, section 165(c) does not apply and the 165(a) general loss allowance rule does more work.
The TCJA is written into the Code in a way that hits home the necessity that students "keep reading." As a general matter, the TCJA's provisions are not subsection (a) of their relevant sections. They are 1(j) (imposing new rates that cap at 37%) and 67(g) (eliminating miscellaneous itemized deductions) and 68(f) (providing that section 68's limitation on itemized deductions, the so-called Pease limitation, is eliminated) and 151(d)(5) (noting that the personal exemptions detailed in 151 do not, in fact, exist). The TCJA hides out in subsections like (j), (g), (f), and (d)(5) for a very important reason. The TCJA is not a new, permanent law with respect to individual taxpayers. Instead, the overwhelming majority of the TCJA's provisions for individual taxpayers apply "[i]n the case of a taxable year beginning after December 31, 2017, and before January 1, 2026." The pre-TCJA provisions still live in the Code because they will, by operation of law, automatically apply again in tax years beginning 2026. Now, to be fair, it is unlikely that the pre-TCJA Code will spring back in full force and effect in 2026. There are many years between now and 2026 for those provisions-in-waiting to be amended. Taxpayers will grow accustomed to the benefits that they have received under the TCJA and demand that many of those benefits be made permanent. The more accurate reason that the pre-TCJA provisions live in the Code is that the proponents of the TCJA had to pretend that those provisions would spring back into full force and effect in tax years beginning 2026[10] in order to achieve the budget numbers they needed to make the TCJA an act that could be passed with only 51 Senate votes.[11] Because the TCJA does not add to the federal deficit outside of a ten-year budget window, it complies with the Byrd Rule[12] and qualifies as a reconciliation bill. Thus, passing the TCJA "require[d] only a simple majority to pass, debate time in the Senate [was] limited, amendments [were restricted], the bill [could] not be filibustered, and final passage require[d] a simple majority."[13]
V. The Best Teacher is a Student
Finally, teaching Federal Income Tax weeks after the TCJA passed was humbling. I spent hours trying to distinguish between drafting errors and simply unfortunate or frustrating features of the new Code.[14] It is good to be reminded of the difficulty of a subject while teaching it. This reminder encourages a desirable and a deserved empathy with students. It improves the ability to identify which concepts are difficult and require slow, clear coverage and opportunities for repetition. While teaching Federal Income Tax post-TCJA, I was simultaneously learning a great deal.
VI. Marketability High and Increasing
In addition to offering pedagogical advantages, the TCJA made my class even more valuable for students anticipating the job market. Tax professors like it when our students decide to pursue careers in tax law. We know that tax lawyers tend to be in demand, protected from economic downturns, highly regarded, and often professionally content.[15] The TCJA only increased the advantages of becoming a tax lawyer, particularly for new lawyers. As corporate tax lawyer, David Miller explains,
It's really the best time to be a young tax lawyer. . . . First, the new law will create tremendous demand for a young lawyer's services, and it's always nice to be appreciated. Second, although I've practiced for more than 25 years, I know no more about the new tax law than a first-year associate who has been following it closely. In an instant, they can catch up to my career's worth of knowledge.[16]
In sum, my first semester teaching Federal Income Tax post-TCJA, revealed considerable pedagogical advantages of the post-TCJA tax law teaching world.
VII. But Pedagogy is not Everything
Unfortunately, pedagogy is not everything. Although I can see the TCJA's impacts within my classroom as positive, its external impacts are overwhelmingly negative. Tax professors may feel the harms of the TCJA personally. As Parker Palmer describes in The Courage to Teach, we professors "were drawn to a body of knowledge because it shed light on our identity as well as on the world."[17] Tax law shed light on my identity and my view of the world. Unlike some of my peers in other legal fields, I've never been a perfectionist. I admire vast regimes that do a lot of work.[18] I like detail, rigidity, and complex systems. I think of tax, as Sam Donaldson so beautifully described it, as like the human body:
The Code is a carefully crafted work of political compromise. Like all of us, it contains some fat that could be trimmed, an organ or two that could be severed without damage to the body, and maybe some features that are less appealing to look at than others. It also has an inner beauty and an intricate structure that generally works to raise revenues for the many programs that benefit the taxpayers from whom it collects. While there are many exceptions to the basic themes, the Code is generally predictable to one who understands the themes and the political pressures that shape the exceptions.[19]
I lament that the words of the Internal Revenue Code—complicated and imperfect though they may have been—were treated so recklessly by the TCJA. The TCJA seems an ill-considered, prominent, and regrettable tattoo.[20]
And worse than a self-imposed harm to a carefully crafted statute, the TCJA will do real, irreparable damage. It will take one of America's greatest failings—income inequality—and dramatically exacerbate it.[21] Under the TCJA, owners won and laborers lost;[22] high earners won and low earners lost;[23] and perhaps most significantly, the currently affluent won while the future needy lost.[24] As President Trump declared, the TCJA was not a reform, it was a "cut, cut, cut."[25] In the end, Spring 2018 was a semester in which the subject that chose me let me down, but the students who chose my class buoyed my optimism for the future.
* Professor of Law, Wake Forest University. I would like to thank Mike Garrigan for encouraging me to write this reflection and for improving its content, Sara Kathryn Mayson for assisting me with research, and my Spring 2018 tax students for making teaching a joy.